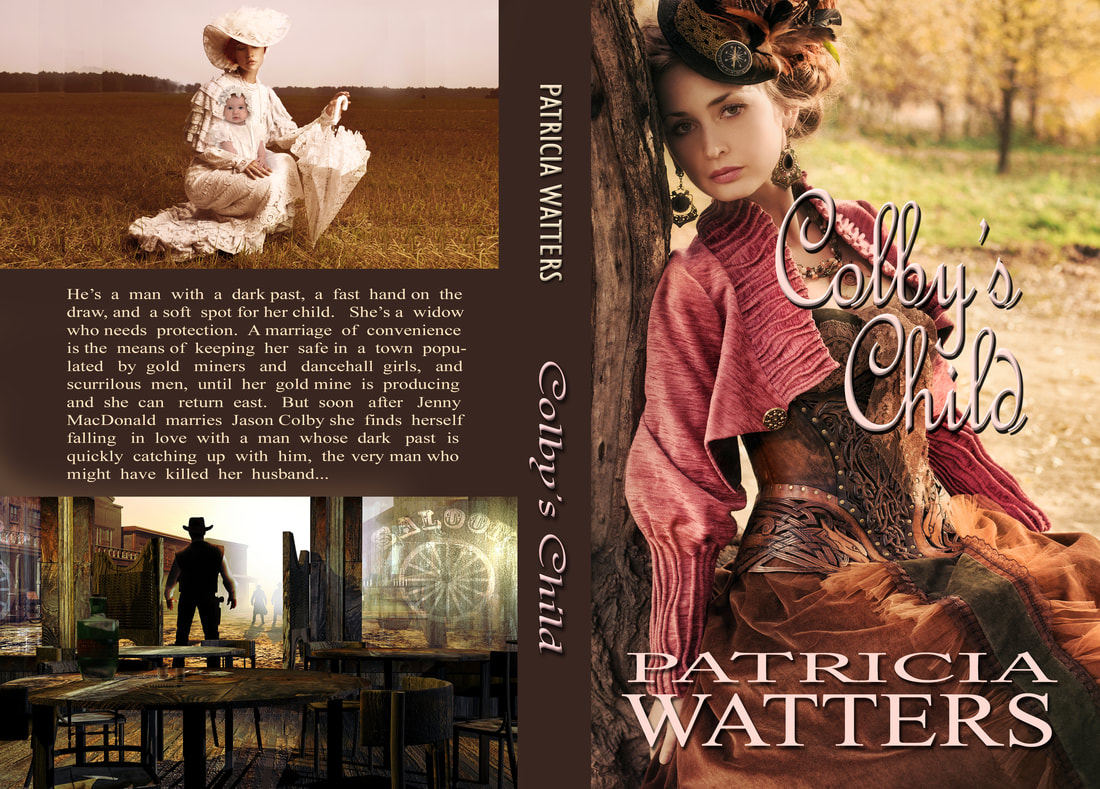 COLBY'S CHILD
He's a man with a dark past, a quick hand on the draw, and a soft spot for her child. She's a widow who needs protection. A marriage of convenience is the means of keeping her safe in a town populated by gold miners, dance hall girls, and scurrilous men, until her gold mine is producing and she can return east. But soon after Jenny MacDonald marries Jason Colby, she finds herself falling in love with a man whose dark past is catching up with him, the very man who might have killed her husband. Below are images from the story. Buy now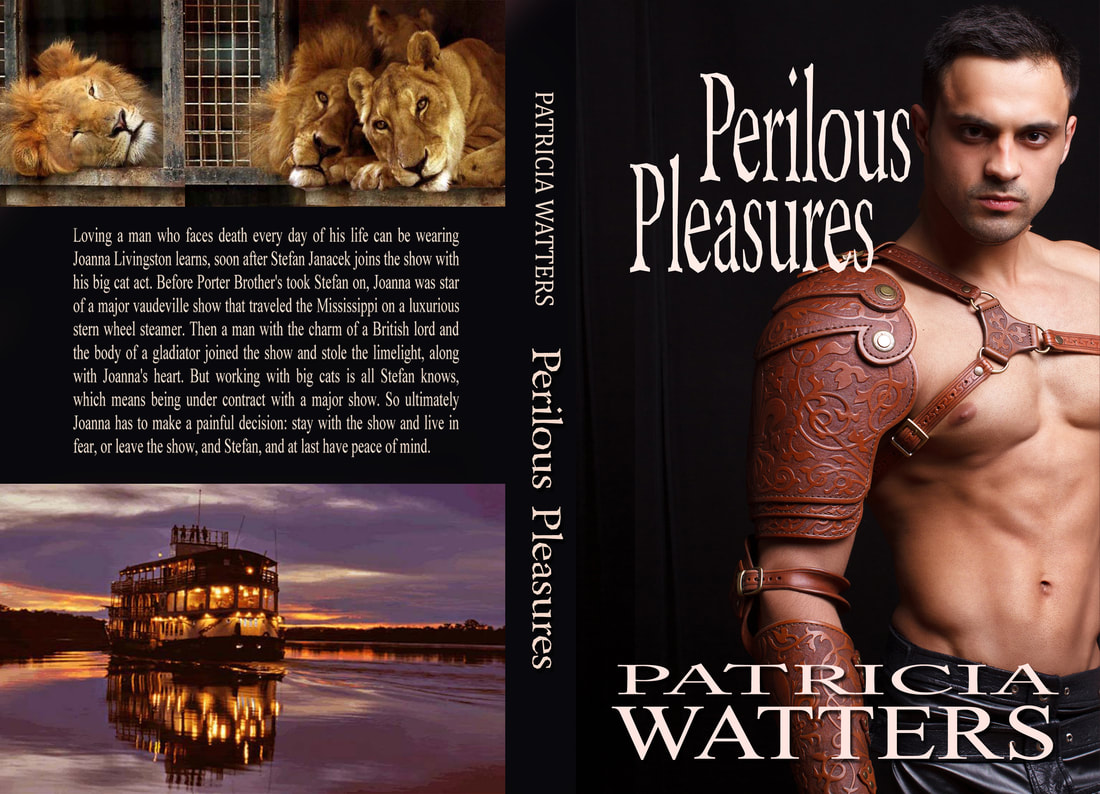 PERILOUS PLEASURES
People ask, how do you tame a beast? But I ask, how do you tame the king of beasts? Big cat trainer, Stefan Janacek, has wandered the world performing at the most expensive venues. As the new feature act at Porter Brother's Extravaganza, his death defying performances enthrall his audience. But even the master of beasts can't escape the pull of love and passion of a woman who was meant for him. And no matter how hard she tries, Joanna Livingston can't ignore the message in those deep green eyes whenever he's near. And that hard body, oh my! But can she tame the beast residing in his heart and come to know a love she'd only dreamed? Buy now.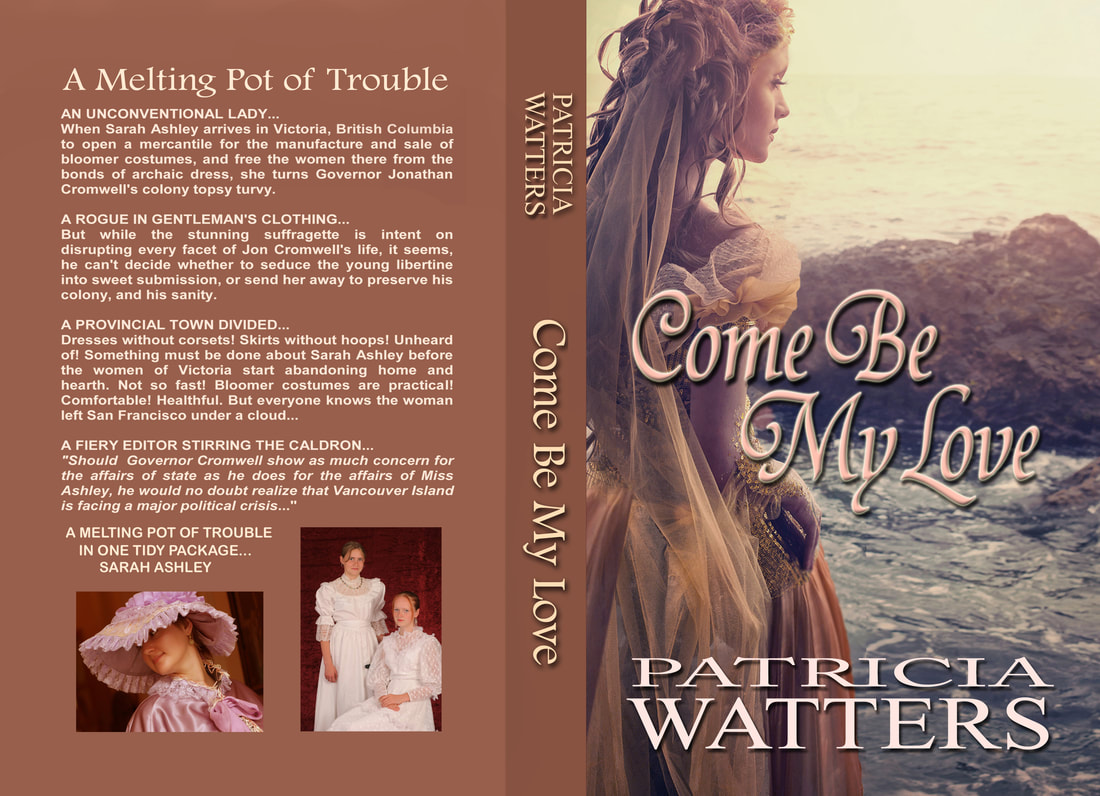 COME BE MY LOVE
Every man in her life rejected her... The only woman he ever love betrayed him... Can these two put their pasts behind and find love? Not if Governor Jonathan Cromwell has his way. When Sarah Ashley arrives in Victoria, British Columbia to open a mercantile for the manufacture and sale of bloomer costumes, she turns his colony topsy turvy. But while she's intent on disrupting every facet of Jon's life, it seems, he can't decide whether to seduce the stunning suffragette into sweet submission, set more obstacles in her path, or send her away to preserve his colony... and his sanity. But Sarah didn't liquidate her entire savings and sail all the way from San Francisco to Victoria just to have her dreams dashed by Vancouver Island's arrogant young governor. Come hell or high water she will establish her business despite Jon's unfairly imposed obstacles... and a longing heart that tempts her to surrender her principles for one night of passion with the insufferably handsome rogue. Buy now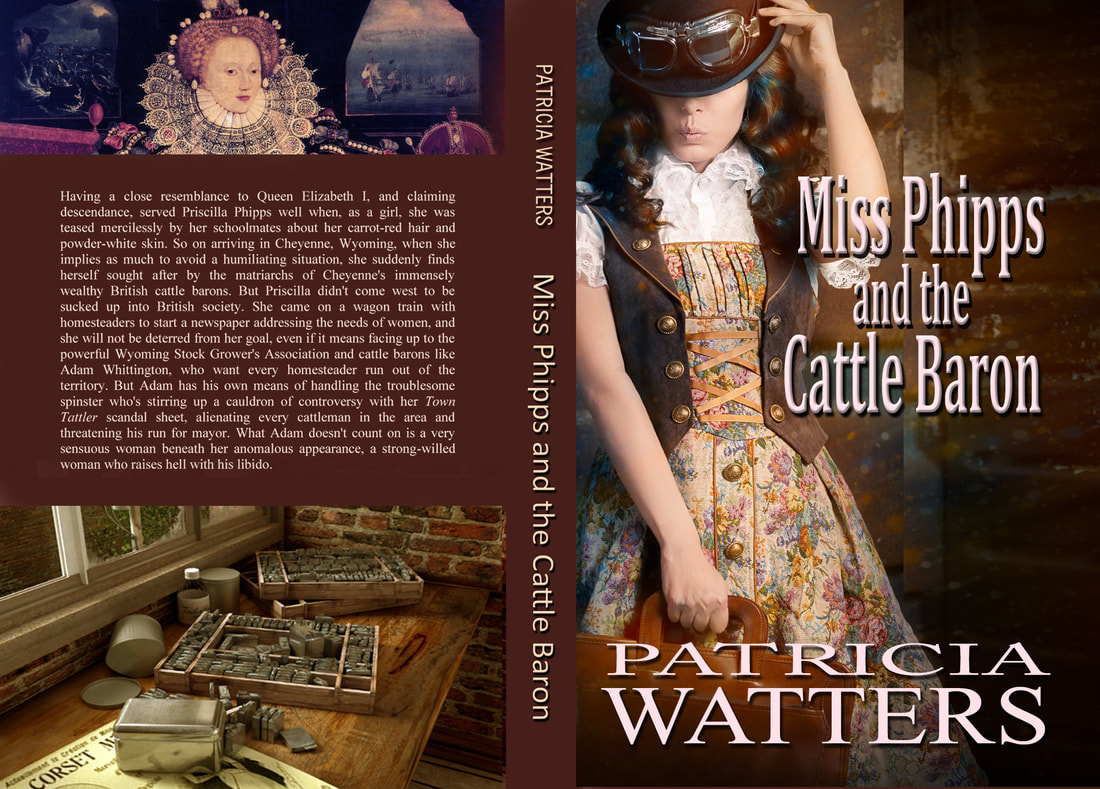 MISS PHIPPS AND THE CATTLE BARON
Having a close resemblance to Queen Elizabeth I, and claiming descendance, served Priscilla well when as a girl, she was teased mercilessly about her carrot-red hair and bleached-white skin. So on arriving in Cheyenne, Wyoming, when she implies as much to avoid a humiliating situation, she suddenly finds herself sought after by the matriarchs of Cheyenne's wealthy British cattle barons. But Priscilla didn't come west to be sucked up into British society. She came on a wagon train with homesteaders to start a newspaper addressing the needs of women, and she will not be deterred from her goal, even if it means facing up to the powerful Wyoming Stock Grower's Association and cattle barons like Adam Whittington, who want every homesteader run out of the territory. But Adam has his own means of handling the troublesome spinster who's stirring up a cauldron of controversy with her inflammatory "Town Tattler" scandal sheet, alienating every cattleman in the area, and even threatening his run for mayor. What Adam doesn't count on is a very sensuous woman beneath her unusual appearance, a strong-willed woman who raises hell with his libido. Buy now.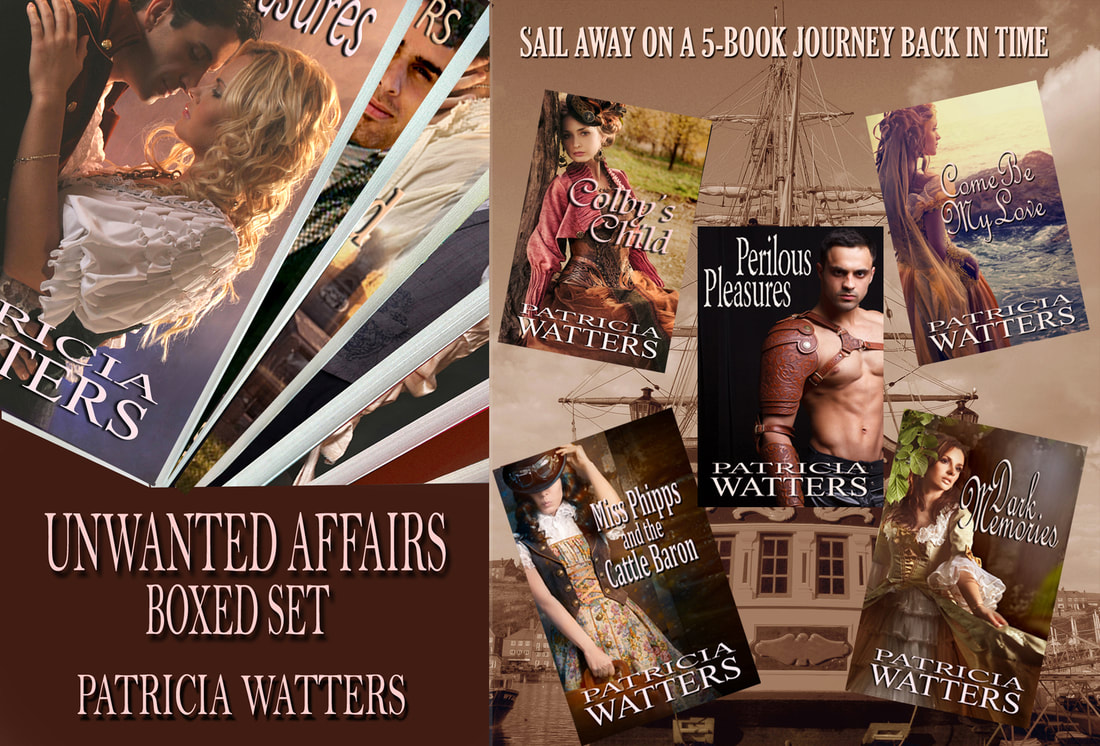 UNWANTED AFFAIRS BOXED SET: Includes all five full-length historical romance titles listed above under one ebook cover. An easy one-click download for you own library, or a great gift for the lover of historical romances. Buy now