Getting published... a long, slow road to travel...

Many romance writers started out as romance readers, so if you've always had an urge to write your own story, and maybe already have one started, I've added this page to help you get on the right road to making that first sale, or even self-publishing, now that Amazon and others have presented that opportunity.

So this is how I got started...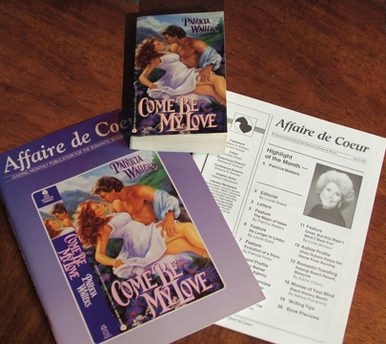 When an editor wants your book, you think you have it made. However, that's about the time you learn how much you don't know about this crazy business because there are expectations your editor will want you to meet and which you might be reluctant to fill. Below is an article that came out in Affair de Coeur magazine when my first historical, Come Be My Love, was released by Avon. The information in it still applies. It gives a little insight into the process of plotting and pacing a story. So here's the article as it appeared back in April of 1993, unchanged. The title is:
---
EVOLUTION OF A STORY
by Patricia Watters

One question most frequently asked of writers is, "How do you get the ideas for your stories? Do you start with a character and go from there? Or do you start with an idea and develop characters from that idea?" When I'm asked that question, my answer is usually something rather ambiguous like, "Well, sort of..." or "Sometimes... and then... sometimes not..."
The fact is, most writers don't have any set rule for beginning a story. I'm one of those writers. For me, the story just sort of evolves. It was from a four-word title that the story for Come Be My Love came about. It happened right after I had completed revisions for my Harlequin Superromance, when Harlequin announced their "New Age" line, which would include time travel. The idea intrigued me, so I thought I'd give it a whirl and send in a story proposal. At that point, the only element of the story that I felt strongly about was the setting. I wanted to set the story in Victoria, British Columbia, the quaint old seaport nestled at the southern tip of Vancouver Island. I had visited Victoria several times, and during those visits I fell in love with the picturesque town and its old brick buildings and narrow lanes, and its spectacular seascape dotted with islands and set against a backdrop of snow-capped mountains. But other than the setting, I had no idea where the story was heading. Then, out of the wild blue yonder came the title, North With the Wind, and with it visions of a clipper ship sailing to Victoria. I contemplated this notion and tossed around a few ideas, but I still didn't have a clear idea of where the story would go from there, and my hero and heroine were very nebulous.
A few days later, while I was attending the Portland Youth Symphony, the first scene in the story came to me. I wrote it out in the tiniest letters imaginable on every margin and blank space of the symphony program. I won't go into the details of that scene, but to sum it up, the heroine met the hero, who was the captain of the ship, and while en-route from San Francisco to Victoria they were caught in a storm which sent them through a time warp that landed the heroine on a beach near Fort Victoria, and it was 1858. I started research of colonial Victoria, and soon realized that I'd have to move the story forward in time because in 1858 there were no buggies or carriages in "Fort Victoria," which was barely more than an outpost. In fact, there was only one hand cart. But by 1863, with the rush to the Cariboo goldfields, Victoria had become a growing city of over ten thousand people. So I wrote several chapters and a story synopsis and sent the proposal off to Margaret Carney at Harlequin.
Margaret responded quickly. Although she claimed that the time warp didn't work for her, she said, with enthusiasm, "The part that really comes alive is what's set in historical Victoria. You've obviously done lots of research and added interesting details historical readers would love. Why not set a whole story and drama back there?" I was thrilled with Margaret's suggestion because I really wasn't interested in bringing my characters back to the present. I was having too much fun with them in the 1860s. However, having just signed a contract with Harlequin for my first Superromance, I wasn't sure whether it was such a good idea to write a historical instead of following up with another Superromance. Besides, I had a great editor at Superromance with whom I'd hoped to work again. But Margaret had dangled something pretty sweet in front of my nose--too sweet to resist--so I jumped for it. And so the story that would eventually be entitled Come Be My Love began to take form.
The first major change came with my hero. Obviously if he was captain of a ship, he'd keep sailing away, which would make it rather difficult to develop a romance. So instead of Captain Jonathan Cromwell, he became Governor Jonathan Cromwell. However, because most of us have less than favorable opinions of politicians, I decided to make Jon a political misfit, a rugged, maverick of a man who governs the colony by his own rules, and the system be damned. In order to attract the heroine and complicate her life, he would also be an impossibly arrogant, insufferably handsome rogue of a man with lots of room for growth and change during the course of the story, as he falls in love with my heroine. Other than dropping my heroine's present-day persona, my heroine, Sarah Ashley, remained relatively unchanged in this new version. She is the same stunning suffragette on a quest to relieve women of such inconveniences as corsets, crinolines and yards and yards of skirts.
At this point, my story took off. Sarah was the first to really come alive in my mind, and from the start she began doing all kinds of wonderfully daring and resourceful things that made me cringe. When she donned her bloomer costume and headed for the town picnic and horse races at Beacon Hill Park, I tried to tell her that perhaps she was premature in introducing her costume to the provincial folks of Victoria in such a brazen way, but Sarah has the tenacity of a bulldog once she sets her mind to something. And she darn near got herself thrown in jail because of her impetuous act. But that was Sarah. She'd come to Victoria to open a mercantile business for the manufacture and sale of bloomer costumes, and she'd do just that. In fact, she intended to make her fortune by selling the comfortable garments to the wives of the prospectors heading for the Cariboo goldfields. Unfortunately, Jon does not see things her way. In fact, he's completely opposed to such nonsense from the start. The last thing he needs in his colony is this enticing, but incredibly infuriating female, stirring up the women of Victoria with her ridiculous garments and her radical ideas. Poor Jon. He should have known he was fighting a losing battle... in more ways than one.
What fun I had with the first few chapters of Come Be My Love. But then came the middle of the manuscript, which writers refer to as the "muddle in the middle," where things really get entangled and involved. So I asked myself, "What can Sarah do to complicate Jon's life, and what can Jon do to complicate hers?" If Jon and Sarah don't create havoc for each other, there wouldn't be any conflict, and conflict is what would drive the story toward the all-important climax, when it seems the romance is doomed, to the final happy ending.
So, I introduced several secondary characters who would serve either to send sparks flying, or drive wedges between Jon and Sarah. I started by giving Jon a very proper Victorian mother. Being a typical woman of the times, Lady Cromwell is, from the start, against Sarah and her radical ideas. To add fuel to the fire, I gave Jon two teenage daughters. The elder is headstrong, spirited, and greatly admires Sarah and her quest to free the women of Victoria from archaic dress, and because of Sarah's influence, becomes more outspoken and unmanageable in the eyes of her father and grandmother, which reflects poorly on Sarah. The younger daughter resents Sarah's presence in Jon's life and it takes the course of the book to turn her around so she can accept Sarah. However, with Sarah surrounded by so many adversaries, I gave her a personal maid as an ally.
At this point, many of the story's twists and turns, and several of the secondary characters came out of my research. One secondary character, an actual figure from history, seemed more fictitious than real. His name was Amor de Cosmos, and he was the fiery editor of Victoria's newspaper. In Come Be My Love, Amor de Cosmos is Jon's political adversary and a real thorn in Jon's side, especially when he becomes an advocate for Sarah's cause.
However, during the course of the story, I never lost sight of Jon and Sarah's inner conflicts--the reason why they could not make a commitment. These inner conflicts are what really keep Jon and Sarah apart throughout the story. Sarah's inner conflict is fear of loving, coupled with a belief that love does not truly exist, because every important man in her life had rejected her. For Jon, his unwillingness to commit stems from a failed marriage and a wife who betrayed him for another man. It's through Jon and Sarah's love for each other, and the gradually building of trust between them over the course of the book, that each is willing to take that big step and offer the promise of commitment, and give readers that happy ending.

Today's version of Come Be My Love...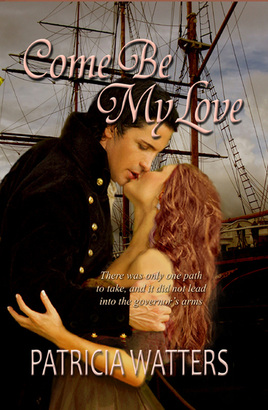 Recently I was able to get my rights back from Avon for Come Be My Love. However, before offering it for sale I did some serious revision and cropped over 20,000 words. Readers in the past liked to spend time soaking up the ambiance of a setting, whereas today's readers want to just get on with things. I also had to prepare a new cover because I didn't get rights to the artwork. This was a challenge because I didn't have an art department on hand to prepare my perfect cover, so I had to depend on stock photos and Adobe Photoshop to put one together. Fortunately I had the program and knew how to use it as I had been a professional photographer. So, to start with I decided on a ship as a backdrop since Sarah arrives in Victoria, in the opening scene, on a clipper ship. So here's what I came up with for the cover and for the back-cover blurb (description).EVERY MAN IN HER LIFE REJECTED HER...
THE ONLY WOMAN HE EVER LOVED BETRAYED HIM...
CAN THESE TWO PUT THEIR PASTS BEHIND AND FIND LOVE?
Not if Governor Jonathan Cromwell has his way. When Sarah Ashley arrives in Victoria, B.C. to open a mercantile for the manufacture and sale of bloomer costumes, she turns his colony topsy-turvy, and Jon can't decide whether to seduce the stunning suffragette into sweet submission or send her away to preserve his colony. But Sarah didn't liquidate her entire savings just to have her dreams dashed. She will establish her business despite Jon's obstacles... and a longing heart that tempts her to surrender her principles for one night of passion with the insufferably handsome rogue.If you'd like to read about Jon and Sarah and find out how they managed to work out their differences, Come Be My Love can be purchased through Amazon by clicking here
***
---
So, on to becoming a romance writer...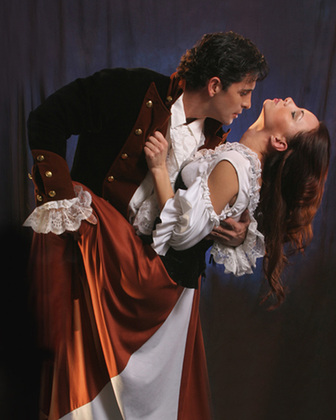 I've learned a lot along the way to becoming published, much of it by bumping my head and learning the hard way. But one of the first things I needed to know was what editors looked for in heroes and heroines, and how to make mine come alive during the brief period an editor would give my proposal. This is the same with readers when they click on the "what's inside" button to get a preview of a book. Following is another article that ran in Affair de Coeur. To backtrack some... Many years ago Harlequin went through a phase of looking for stories with kinder, gentler heroes. But what they found were readers fleeing that line and looking elsewhere for "real heroes," the ones heroines had to tame and rework into their perfect mate. So the first thing any romance writer needs to know is:

HOW TO SPOT A HERO
by Patricia Watters

Today's hero is the take-control male of yesterday's market, but unlike the man of a generation or more ago, today's hero faces a heroine who's onto his tricks. And she's ready to take him on because he's the only man she's met who can beat her at her own game. However, luring a hero into a story can be tricky. After all, a hero never allows himself to be used. So we writers must guard against allowing sheep in wolves clothing to enter our stories.
Some men manage to slip into our computers, and onto the pages of our manuscripts, by outwardly appearing to be heroes. But when our heroines begin parting and folding back the layers of their wolves' pelage, they find instead sensitive, understanding, and yes, very dull rams. So, how does one really spot a hero?
For starters, a hero stands out in a crowd by his tall, powerful build and rugged masculine appeal. His stare is intense; his eyes, penetrating; his demeanor cocksure. He's often a maverick, frequently unconventional, typically a risk-taker, and he goes his own way without caring what others think. And, of course, they think the worst, because his background is questionable and they suspect he harbors a dark secret. He's described as dangerous, and when you meet him you know it's true. His smile is cunning, his demeanor predatory, his eyes hold a feral gleam. And his intentions toward the heroine are definitely less than honorable. In fact, he's every father's nightmare of the man he does not want for his daughter, but begrudgingly realizes is the only man strong enough to handle her.
A hero challenges, dictates, directs and controls. When he's fighting mad he curses like bloody hell. But since he doesn't use profanity as a matter of course--being too articulate to resort to such measures--when he does curse, we know immediately that the situation is of significant consequence to warrant it. A hero is confident of his own abilities and never has self-doubts. He may have flaws, and his dark, questionable past may have been so arduous an average male would be too emotionally crippled to function, but a hero manages to set aside his dire beginnings and get on with his life. In fact, he's stronger for it. So strong, he never allows himself to become a victim.
Being a take-control man strong in his convictions, he fights for what be believes, gets rid of obstacles in his path, and never lets anyone walk over him or take what he wants without recourse. And one of the things he wants is the heroine, whom he's determined to woo and win, regardless of what she wants. Initially, she definitely does not want the likes of him in her life. He's too forceful, too high-handed, too arrogant for her tastes. She's made it clear what she thinks of him so he doesn't ask her to dance. He simply takes her by the arm and leads her onto the dance floor. She, of course, reacts in a big way. She may think she loves someone else, but she can't deny the almost overwhelming effect he has on her--the flush of heat creeping up her face, the quickening of her breath, the erratic beating of her heart. And he knows he effects her because heroes are intuitive. He can see the fire smoldering in her eyes and the pulse beating in her throat. He's aware of the rapid rise and fall of her breasts.
Having made up his mind that he wants her, he pursues her relentlessly, no matter what the consequences, and doesn't back down an inch. He also lets her know that her innocence won't stop him. And that's when he truly becomes dangerous to her. Of course, he's not after our sexually initiated or uninitiated heroine for marriage. He plans to awaken her sexuality, introduce her to the finer art of making love with skills he's refined over time, then lure her into his sexual snare with subtle seduction, until she gradually becomes so caught up in the feelings he arouses, she's trapped before she can protest. But while he lusts after her, the unexpected happens. He unknowingly falls in love.
***

---
UTILIZING THE TIMEFRAME
by Patricia Watters

I've written sixteen novels, but I was probably well into my fifth before I began to understand the concept of keeping track of time and scenes as you write. Now, I never work without a Timeframe. I even use it when I'm outlining a plot. In setting up a Timeframe, I try to keep it at one page so I can see the overall at a glance, so I use a smaller font. In setting up the Timeframe, I first divide it into chapters, which I head as CH01, CH02, CH03, etc. These chapters can be taken from a working synopsis or an outline, or if you plot as you go, as I do (a panser) then I add chapter headings for the one I'm working on and add scenes as they come.
Basically, what I include in the chapter headings are a word count for each chapter (which helps with pacing), and a date, such as Day 1, Day 2, a week later, or even an exact date if the span of the story will be short. This is so I can keep track of how long the hero and heroine have known each other, or how long they've been together in the story if, for instance, they'd known each other before the story opened. I also include the location at the outset, and if the story setting changes I make note of that when it happens.
Under chapter headings I give a short scene recap so it's easy to locate that scene when revising. I also show whose point of view the scene is from by the letters POV. For instance, the Timeframe for the first six chapters of Her Master's Touch is as follows:

TIMEFRAME: HER MASTER'S TOUCH

PROLOG: 552 words (pgs 1-2); Calcutta, India: 1879
1) Damon POV: buying opal; knows it's the Burning of Troy opal
CH01: 6,730 words (pgs 3-23) Calcutta, India: 1870 (day 1-2)
1) Damon POV: at horse fair; Eliz as gypsy showing horse; Damon buys horse for mistress
2) Damon POV: mistress angry about dyed horse; Damon knows he's been duped by gypsy girl;
3) Eliz POV: Damon subdues Eliz; she will work for him and recover opal for gypsies
CH02: 6,818 words (pgs 24-45) (day 2-3 cont)
1) Eliz. POV: Arrives at plantation; Mrs. T tells duties; learns Damon has a mistress
2) Damon POV: with opal and Cedric; Eliz to rid Damon's bedroom of mice
3) Eliz POV: preparing corks for mice; memories surface; Damon arrives; 1st KISS;
4) Eliz POV: Eliz boiling corks; Damon arrives; tattoos rat on Damon;
CH03: 6,646 words (pgs 46-66) (day 3-10)
1) Eliz POV: collecting dead mice; memories of Ayah; 2nd KISS (hot); Mrs. Throckmorton there
2) Damon POV: confined to the wash house; Damon sees Eliz dancing; 3rd KISS (very passionate);
3) Eliz POV: Januz arrives and confronts Eliz; she must get opal that night
4) Eliz POV: gets keys; finds letters; Damon in study; Eliz takes opal during kiss and flees;
CH04: 5,782 words (67-84) London, England; two years later
1) Damon POV: with Eliz father; disguised as prince Rao Singh; Lord Sheffield
2) Eliz POV: learns about Prince Rao Singh; talking to step-mother
2) Damon POV: Eliz coming out ball; learns who Eliz is
CH05: 6,346 words (85-104)
1) Eliz POV: W/father; announces Damon's proposal; she refuses; Damon arrives; go to opera
2) Damon POV: Damon proposes sham marriage; Eliz recover opal, marriage annulled
3) Eliz POV: Damon and Eliz with father; agrees to marriage
4) Damon POV: Eliz with father; continuation of previous scene
CH06: 6,546 words (105-124) ABOARD STEAMER to India (first 3 wks of marriage)
1) Eliz POV: married by ship's captain; stateroom with one bed; Eliz humiliated
2) Eliz POV: next morning; Damon shaving off beard; realizes she's a chaste woman
3) Eliz POV: arrives at plantation; confrontation with Mrs. T who quits; Damon furious

In setting up a Timeframe such as the one above I know where each scene in the manuscript is when I need to refer back to it for whatever reason. I also use the Timeframe to make sure there's enough time for a long lasting relationship to develop. Meeting, falling in love, and committing to a life together that takes place in the course of a week or two doesn't work for me. The problem is, sometimes it's easy to get so caught up in writing scenes that it seems like a lot more time has gone by than actually has, but the Timeframe lets me know that what seemed like a month has actually been only a week, or maybe a couple of days. That's when I can insert a "passage of time" paragraph at the start of a new scene (a good place to have time past), or extend the time in other ways. Then, I adjust the time accordingly on the Timeframe (day 5 instead of day 2, etc). There are times when I also break chapters differently than originally written, so I adjust that on the Timeframe as well.
Using a Timeframe is a very handy tool, and ever since I started using this system, I can't imagine writing, plotting and pacing my stories without it.
***
TAPPING INTO BURIED EMOTIONS
by Patricia Watters

My mother told me something years ago that didn't mean much at the time, but nevertheless, stayed with me. But it wasn't until years later that I wholly understood. My mother's voice teacher told her that unless she (my mother) experienced a tragedy in her life, she would never be able to put the emotion into her singing that it takes to be an outstanding singer. I thought about that over the years, and then one day tragedy struck me. My son was killed. I had been writing romance for several years at that time and had published with Harlequin and Avon, but it was such a life-changing event that I stopped writing for twelve years.
But after all that time had passed, while sitting through my granddaughter's music lessons, and dance lessons, and after-school activities, I began to think about writing again. So I bought a laptop and started taking it everywhere I went. But this time around the writing was completely different. What used to take me months of struggling to find the right words to express the feelings and emotions my characters were experiencing just seemed to flow naturally, maybe because it was bubbling up from inside me, but probably because it was therapeutic because almost every story I've written since the end of my 12-year hiatus from writing has dealt, in some way, with the loss of a loved one.
In Justified Deception, my heroine's 2-year-old daughter was abducted before the book opened, and my heroine doesn't get her back until four years later, so my heroine had to go through her first loss, as well as face the possibility of going through loss again if the child she believes to be her daughter, and has grown to love, turns out not to be her daughter and she has to leave and keep searching. In Adversaries and Lovers, my hero, a gold-medal swimmer, failed to save his fiancée when the car they were in plunged off a bridge into the river and she drowned. Six years later when the story opens, he still hasn't come to terms with his loss, and that's his internal conflict that keeps him from committing to a relationship. And in Never Too Late, my couple are on the verge of a getting divorce when their three grown daughters give them a surprise 25th anniversary cruise to the Bahamas, and they find themselves trapped together on a cruise ship for ten days instead of keeping their appointment with their divorce attorney. But what's really driving them apart is the death of their son. They've been playing the blame-game for two years, each accusing the other of being the reason for his death.
This is not my son's story, but the emotions are the same. You can't get your life together and you seem to strike out at people you love. So tapping into those old emotions that we want to forget can help make us better writers. Adding humor is also a good buffer to get through it. And in the end, it's actually very satisfying and emotionally healing as well. I know it's helped me in my writing. One thing to remember when having a character respond to a loss, whether it's a main or secondary character, is that they need to go through the stages of grief.
Although I didn't take my adult characters through these stages because with them it was already backstory, I did dramatize it with the little 5-year-old girl in Pandora's Box, (which is Book 2 in my Dancing Moon Ranch Series) who had just lost her mother when she's delivered to her father, who didn't know she existed until that time. I tapped into what my 6-year-old granddaughter went through on learning about the death of her father, my son, and her reactions at the time.
So now I'll briefly touch on the five stages of grief, since so many of our characters enter our stories with back stories that include some kind of loss. It doesn't have to be limited to the death of a loved one. It can be a situation in which a character is separated from a loved one with no hope of being with the person again.

The Five Stages of Grief
Psychoanalyst, Elisabeth Kubler-Ross, determined that even though there is no typical response to the loss of a loved one, there are five stages of grief that can be used as tools to help the person with the loss frame and identify what they may be feeling. The first stage is denial, which is followed by anger, then bargaining, then depression, and finally acceptance. There are lots of variances, and some professionals in the field of psychology frame the coming to terms with a loss in seven stages, but for the purpose of our writing I'll stay with five stages.
In our stories our heroes or heroines can still be stuck in one of the stages and not be ready to go on with their lives and be able to enter a new relationship. One could be in the depression stage, even though it's masked by behavior that appears outwardly jovial. Only when the other enters the picture, and through the course of the story and the power of love, guides the one in grief through to acceptance, can it be put behind, paving the way for commitment.
People think of the stages of grief as lasting weeks or months, but because stages are responses to feelings that can be triggered by words, smells, memories and a host of other causes, they can sometimes recur for minutes or hours as the grieving person flips in and out of one stage of grief and then another. In reality people don't enter and leave these stages in a linear fashion but move back and forth between stages, and this behavior can be injected into our stories very subtly. But unless it's a story based on the stages of grief, we can strip it down to a linear pattern to get our grieving character through and not let it take over our plot.

Stage 1: Denial
In this, the first stage of grief, learning of the loss is so overwhelming, the response is numbed disbelief in order to avoid the pain. Life feels chaotic and scary during this phase. The world as the person knew it has suddenly become meaningless. They're in a state of shock and denial, which actually helps them cope. The goal at this period is to get though another day. In Pandora's Box, my story with little 5-year-old Sophie, she simply ignores the reality of her situation and talks to her bear about how it will be when Mommy returns.
Denial is the conscious mind's way of letting in only as much as the person can handle. If there isn't a certain amount of numbed disbelief, the inclination is to end a life that suddenly seems pointless without the love one's presence in it. So denial helps pace feelings of grief. Gradually, as shock and denial wear off and reality settles in, there may be feelings of guilt or remorse over things the grieving person did or did not do with their loved one. The grieving person also starts asking themselves questions, which is the first stage of the healing process. During this stage, the feelings they were denying start to surface, along with feelings of anger.

Stage 2: Anger
Anger is a necessary part of the healing process. It's also an emotion we're most used to managing. But whereas during denial the person feels a disconnect from others, with anger they connect by getting angry at people around them for unfounded reasons. But anger gives structure and becomes a bridge back into the "real" world, and a connection made from the strength of anger feels better than nothing.
Anger has no limits. It can extend to friends, family, self-anger of the person grieving, and anger at the one who died. It can also extend to God. The person may rail against fate, questioning "Why me?" They may also try to bargain with the powers that be for a way out of their despair. So returning to Never Too Late, my couple is stuck in the anger stage because they blame each other for the accident that took their son's life. But during the course of the story, this main internal conflict of both the hero and heroine, takes them through the remaining stages of grief so they can stop blaming each other and come to terms with their loss so that ultimately the marriage not only stays together, but is stronger.
However, this kind of plot thread needs to be subtle so it doesn't bog the reader down with a lot of psychological baggage. So while my couple are making their way through the stages of grief, they're also caught up in a dangerous situation with the head of a drug cartel who befriended and used my heroine, unbeknownst to her, as a go-between. This plot thread of putting the hero and heroine in danger helps to remind them that there is still a deep love between them that had been buried because of their internal conflicts.

Stage 3: Bargaining
After a loss, bargaining might take the form of a temporary truce. The person might bargain with God to restore their loved one and in return they'll never be angry with that person again. This type of bargaining can be a pattern with children after the loss of a parent. In Pandora's Box, Sophie tries to bargain with God, offering God her stuffed bear, her pink blanket, her new Christmas dress and her bowl of macaroni and cheese if Santa will go to heaven in his sleigh and bring her mother back.
For an adult in the bargaining stage, they want their loved one restored and life returned to what is was, so the mind continually takes them back to a time when they might have been able to do something. The "if only" stage. "If only I hadn't… been on the phone the call would have gone through." Or maybe, "If only I hadn't let him go to the party the accident wouldn't have happened." The "if onlys" cause the person to find fault in themselves and what they think they could have done differently. So they remain in the past, trying to negotiate their way out of the hurt, which leads to depression because the reality is, nothing will bring the loved one back.

Stage 4: Depression
Now the grieving person is squarely into the present, and during this time, they realize the true magnitude of their loss. One mechanism they might use is to isolate themselves or withdraw from the world around them so they can reflect on things they did with their loved one and focus on the past. Empty feelings present themselves, and grief enters a deeper level, and it seems to the person that it will go on forever. Some people, after a deep loss, even wonder if there's any point in going on alone. Encouragement from others isn't helpful during this stage. It's a normal part of the grieving and healing process, and to not experience depression after a loved one dies would be unusual.
When a loss fully settles into the soul, the realization that the loved isn't coming back is depressing, but depression is one of the many necessary steps in the process of healing. But just when relatives and friends think the person should be getting on with their life, a long period of sad reflection will likely overtake them. This can be a time in our stories when a hero or heroine enters. Most of the grieving process is behind, but they are not there yet. The "right" person in their life can bring them forward to acceptance.

Stage 5: Acceptance
In this, the last stage of grief, the person learns to deal with and accept the reality of their situation and live in a world where the loved one is missing. This stage is more about accepting the reality that the loved one is physically gone forever, that life has been forever changed, and the grieving person must adjust. This period may start with the person realizing they're having more good days than bad ones, and that starting to take pleasure in simple things doesn't mean betraying the loved one. Instead of denying feelings, the person starts to reach out to others and become involved in their lives. They begin to live again and start to look forward to things and actually plan for the future. Eventually, they can think about their lost love one without pain and find joy again in the experience of living… and maybe even be ready for a relationship again.

The Theory in Practice
So, here's how I tap into those old emotions. In my Dancing Moon Ranch Series, I didn't realize until I was into the 4th book in the series that I'd been unconsciously tapping into my grief over my son for four books. In Book 1, Righteous Lies, my hero had not yet come to terms with the loss of his infant son, who'd been smothered by his ex-wife. My heroine helps bring him out of his grief. In Book 2, Pandora's Box, 5-year-old Sophie, the daughter of my next hero (who had no idea he had a daughter) is brought to him after her mother died, so I took Sophie through the five stages of grief. In Book 3, False Pretenses, my heroine gave birth in prison and held her infant daughter only a few minutes before the baby was taken away and turned over for adoption. That was ten years before the opening of my story and my heroine had still not come to terms with it. And in Book 4, Uncertain Loyalties, my hero learns of the death of his mother. That was when I really tapped into those old emotions.
When I was ready to write that scene, at first I wasn't sure how my hero would react when a couple of police detectives come to the ranch to inform him, while his father, step-mother and the heroine are present, of the suicidal death of his mother. The problem was, he had a love/hate relationship with his mother because of the person she was—someone I'd had problems with from the time she was still married to my hero in Book 3. In any event, I envisioned the scene as a big long scene with everyone interacting, etc, etc, etc. But the scene just wasn't coming together. So I took the chance of thinking back to the day I learned of my son's death. What happened first was that I just sort of responded in a very methodical way for the 100 plus miles I had to drive to get to his house. I was in both shock and denial the entire way. It wasn't until I saw a police car parked at the end of the driveway that I knew what I'd been told was real.
So to get back to my hero's mother's death. Instead of the very interactive scene I'd planned, I simply had my hero turn away from everyone and go into his bedroom and shut the door. When his father knocks, my hero says he wants to be alone. The following morning he saddles his horse and goes to a cabin in the mountains. All of this is from the heroine's viewpoint, so readers don't know exactly what's going on with the hero until the heroine goes to the cabin and finally gets him to open up about his resentment towards his mother because of her twisted lifestyle, and his guilt over feeling nothing except possibly relief that she's gone.
The good thing about all these stories is that they all have happy endings because, unlike real life, we can manipulate Fate. So don't be shy about tapping into those buried memories and writing great stories that not only teem with deep emotion, but are very therapeutic, and oddly enjoyable to write while tapping away on our computers.
***

Writing the Historical Romance...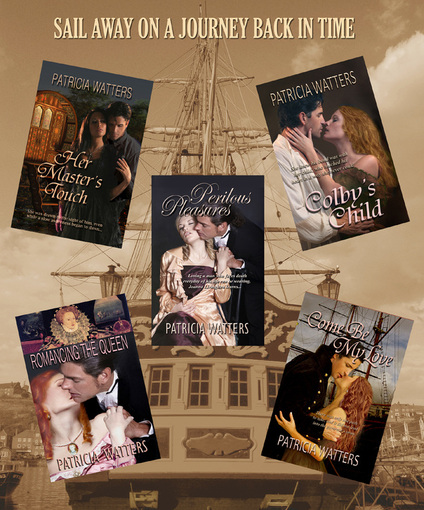 Writing historical romances is fun, but since today's readers are well-educated and very savvy, we'd better get our research right or they'll let us know through negative reviews. When I first started writing romances there was no internet so the only way to research was by spending hours at the library or checking out numerous books and settling in for a long haul of reading. This also required copious notes since once the books were back on the shelf at the library all the information went with them. The internet is great, but it doesn't cover everything, so I thought the following tutorial might be helpful for beginning writers of historical romances. I wrote the article for Romance Writer's Review a number of years ago, but it still applies today.

---
WRITING THE HISTORICAL ROMANCE
by Patricia Watters

In writing the historical romance, our goal is to transport our readers back in time, and into the world we have created, so our stories must be rich with smells, and sounds, and trappings of the time period in which our stories are set. Accomplishing this is no small task. The areas we must research are vast. We must consider the locale in which the story is set—whether in the country, a village, the city or all three. Housing and furnishings, clothes and fashions, food and its preparation, medical remedies and medical care, businesses and industries, modes of transportation, the effects of weather, and even the kinds of amusements that were popular at that time.
It's also important to know the educational and cultural background, as well as the social class into which the hero and heroine, and to some extent, the secondary characters, fall.
Another important consideration is the political environment. Politics may not play a part in our stories, but we still must know what was happening politically at the time in which our stories are set. For instance, if we pick a period at random and it happens that a war or major rebellion broke out in the area at that time, our characters would certainly acknowledge the event. If they didn't, our readers would view them as rather uninformed. Readers would also know that we didn't do our homework.
In order to keep a story relatively void of political issues we can choose a time when nothing momentous happened. Depending on the story, we might also need a passing knowledge of the laws at the time, and forms of punishment for crimes.

Selecting the Time Period
Keeping all of this in mind, let's first tackle the problem of how to select the time period in which the story will be set. One technique is to choose a dramatic event in history and use it as a catalyst for the story. This might be a war, a rebellion, an uprising, a famine, or a drought, to name a few. Or maybe the inclusion of a particular person in history could be the factor that nails down the date. But frequently it's a tidbit of information that we have uncovered during research that helps set the time period.
For example, the time period for my historical set in Victoria, British Columbia, Come be My Love, began to evolve while I was reading about Amelia bloomer's silly-looking Bloomer costume and the commotion if caused when she tried to introduce it to the women of the mid- 1800s. From this, I decided to create a heroine who was caught up in dress reform and give her a goal of establishing a mercantile for the manufacture and sale of bloomer costumes. Since the bloomer costume was an integral part of the story, the story could not take place before Amelia Bloomer had introduced the costume in 1851. Once I knew the story could not take place until after 1851 I could begin to narrow the time period. This is important because many changes took place within any broad period in history. Fashions continually changed, new inventions were constantly introduced, and there has been a continuous evolution in m odes of transportation and in homes and furnishings. Even five years made a difference. By focusing on a specific year and researching that year thoroughly, we protect ourselves against anachronisms.
Often you'll find that when you start plotting a story and you're juggling a lot of things around, your time period will shift about. But as you work with the setting, the plot, and the characters and their motivations, the time period will begin to narrow.
Incidentally, some writers don't include the date and this is acceptable by publishers. However, if I'm perusing a book with the intention of buying it, and the author gives no clue as to the date or location, more often than not I pass that book over. I'm just not interested in a story set "somewhere in time." Nor do I want to be burdened with trying to figure it out. When a reader opens a book and sees: London, 1821, she's already half-way there. I also question the competence of an author who omits the date. What comes to mind is that she didn't include it because her research was cursory and she didn't want to be held accountable for anachronisms. So, I consider it important to narrow the time frame to a specific date, and even month, so that the climate, flora, and fauna of the area will be accurately portrayed.
In narrowing the time period for Come Be My Love, which is set in Victoria, British Columbia, I already knew that the story couldn't take place before 1851 before the advent of the bloomer costume, but I soon learned that it couldn't be in 1858 either because at that time the only vehicle in Victoria was a hand cart. So I knew I had to move forward in time so that my story could include horses, buggies and a town that was large enough to attract my heroine. After taking into account such things as the size of Victoria, the modes of transportation, gold rushers, and a few political problems, the time period was set in 1863. Now I could focus on the city of Victoria as it was at that time. The idea is to work the plot, the setting and the protagonist's goal until a specific time evolves, then develop a backdrop rich in historical flavor and imbue it with accurate details.

Researching the Setting
Now we come to the subject of researching the setting. While working on Come Be My Love, my husband and I made several trips to Vancouver Island—one of the benefits of setting a story in the area where you live—to gather information on frontier Victoria. We spent hours at the public library, the city archives, the provincial archives and Victoria's museum. In addition to reading on microfilm early issues of Victoria's newspapers, we photocopied the 1860 Victoria City Directory, which listed the names of merchants, mongers, traders, city and governmental officials, and a few women teachers and milliners. We correlated the names in the directory with dates on headstones in the old cemetery to determine the ages of several townspeople in case I decided to include them in the story. And the advertisements in the city directory were great in establishing locations of businesses at the time.
In the city archives we had access to many old photos and engravings that depicted street scenes with houses, businesses, hotels, saloons and other buildings, and I was able to pinpoint many of these places on old city maps dating from the mid 1800s. We obtained details about the political and social lives of the Victorians from a variety of sources, including biographies written by the governor, a prominent doctor and other people of the time. And the museum bookstore was a gold mine. That's where we found many of the biographies.
Of course, not all stories are set within driving distance from home, but it's amazing how much information can be collected by writing to local libraries, historical societies and museums. And there's always inter-library loan and, of course, the internet.

Modes of Transportation
There are many books available on horse-drawn vehicles, as well as on how to rig and drive a buggy horse. You may ask: why do we need to know how to rig and drive a buggy horse? The answer is simple: if we don't know how to do this, neither will our characters. For example: If your heroine drives a wagon, does she place her foot on the wheel hub and swing herself up, or get a boost from a step? It also helps to breathe life into your story if she lets loose with a sharp command. But it can't be just any command. The command for a horse to turn right is different from the command to turn left, or to go straight ahead or back up.
It's also helpful to know what commercial vehicles were in use during the time in which your story is set. In the Victorian period there were many kinds of commercial horse-drawn vehicles. These included furniture, delivery and prison vans; milk, ice, butcher, bakery and dump wagons; fire, police and mail wagons; road oilers, street sweepers, coal and lumber trucks, and omnibuses, wagonettes and stage coaches. A popular vehicle in use in the 1860s was the advertising delivery wagon, which was tantamount to a traveling billboard. However, what was displayed on the outside of these advertising wagons did not necessarily represent what was being hauled inside. In Come Be My Love, when no one would lease a building to my heroine, she sold her bloomer costumes from a wagon with the words COLONIAL PIE COMPANY scrawled across its façade.
It's also important to know the terms for the parts of the vehicle and the trappings of the horse. And you need a rudimentary knowledge of the care and feeding of a horse. A horse cannot run full speed for miles and miles with no stops for food or water. It might happen in the movies, but it didn't happen in real life, and it shouldn't happen in our stories. Horses muse eat, drink and rest. Often their masters would feed them in the evening so the food would be digested before the horse started out the next day. A horse requires about twenty pounds of hay, three gallons of oats, and four gallons of water a day, and this has to be taken into consideration. However, when a horse is in good condition, it can go up to twenty-five miles without food.
A knowledge of coach interiors is also helpful. When your heroine enters a coach, does she settle back against morocco leather or sink into tufted velvet upholstery? Does she sit opposite the hero or beside him? And how many people can ride in the buggy or coach? But detailed descriptions of coach interiors and the logistics of where the passengers sat isn't enough. Remember, our goal is to carry our readers back in time, and into the fictitious world we have created. Before the advent of the horseless carriage, coaching horses restlessly pawed the ground. They leaned into their harnesses. Their hooves rang sharply on cobblestone streets and stomped in hollow clop-clops on plank roads or bridges. Readers should also smell the odor of wax and turpentine on the leather harness and feel the coach swaying on its leather straps and hear the ruckle of high iron wheels on cobblestones and the grinding of brakes on a downhill stretch. These are the kinds of nuances that add historical ambiance.

Dressing the Historical Figure
Whether our characters wear buckskins, ginghams, or clothes made from the finest silks and brocades, costume plays an important part in any historical romance. However, the clothes must fit the time period in which they were worn. Today's readers are well-informed. They'll be quick to point out that a heroine in the late 1700s would not wear a crinoline, nor would a hero in the 1600s wear a frock coat because these garments were not in fashion at the time.
If you plan to write several books set in a particular time period, such as in the medieval, Regency or Victorian periods, you might want to include in your personal library a number of costume books in that particular time period so they are handy for quick reference. A gem of a book that I found in a used bookstore and invested in for my personal library is a bound volume of the Godey's Ladies Book and Magazine for the year 1876. It includes engravings of the latest dress styles and fashion accessories, and many house plans and exterior views. It also includes fiction stories, recipes and just about everything a writer needs to know about life of women in 1876. In addition to Godey's, I have several books on period costumes. Some focus only on the Victorian, such as Stella Blum's Harper's Bazaar from 1867-1898. Other books to include in a personal library are costume books that span several centuries if you don't want to become trapped in a particular period in time.
It's not necessary to memorize styles and fashions, but it is important to know where to find what you want when you need it. It's fun to design clothes for our characters, especially the heroine. I concoct designs based on styles of the time, fabrics that were available or popular, the social class into which my heroine falls, and the occasion for which the costume is to be worn. This is the same for the hero, but it's more difficult because there aren't as many books available on men's costumes as there are on women's. However, there's more to dressing our characters than just designing their clothes. Readers should feel the constraint of those tight corsets, and struggle with the layers of skirts and petticoats as the heroine ascends the stairs, and hear the swish of silk or the rustle of taffeta as she walks. And readers should also be aware of the doeskin breeches hugging our hero's lean hips and powerful thighs, and feel the nubby weave of the coarse linen shirt stretching across his broad muscular chest as our heroine runs her hands up it.
In dressing our characters, we must also consider colors and patterns, which though seemingly of minor importance, may have substantial historical significance. It happened that aniline dyes had just come into use at the time of Come Be My Love, so my heroine wore some shockingly bright colors such as fuchsia, violet and bright green, colors that were frowned on by the more provincial members of the community. Before aniline dyes were developed, these bright colors didn't exist. Styles changed rapidly in historical times. For example, in the early 1860s crinolines were at their height, but shortly afterward skirts began to be less full. My heroine, being ahead of the times, stopped wearing her crinoline before it became fashionable to do so, and consequently was scandalized. But she was setting a style to come.
I feel it's all right for our characters to be out of fashion or ahead of their times, as long as we do it with a specific reason in mind, such as to illustrate a character's lack of money or lack or concern for fashion by dressing her in out-of-date clothing, or to show that she's ahead of her tine with avant-garde fashions.
Fashion also includes hats, gloves, parasols, shoes and accessories. Even styles in jewelry changed with the times. By going the extra mile and including these details, we enhance our stories while gaining credibility as authors.
Incidentally, the Dover Publication Catalog lists many good books on fashions, including one on undergarments. It was through Dover that I obtained several books on horse-drawn vehicles, including the one on how to drive a buggy horse. The catalog also lists books on architecture, which will be discussed in Writing the Historical Romance: Part II.

Architecture and Conjuring up Homes
Some of the architectural books in the Dover Catalog include floor plans of houses, which can be very helpful. Other excellent sources include old photos and photo reprints, books of period homes, drawings, paintings, prints and etchings in old books. In conjuring homes for our fictitious characters questions we might ask are: What kinds of lights were used at the time and how were they turned on? Obviously a heroine in the 1860s wouldn't snap on the overhead with the flip of a switch. Nor would she, prior to 1854, light a kerosene lamp because they didn't exist. In a world without electricity lanterns glowed in moonlit dusk, coal oil lamps smoked unless their wicks were soaked in vinegar and dried before being used, and the glass chimneys of these lamps could also explode if the flame rushed down the wick tube into the fuel, which could happen if the lamp was picked up too quickly, or if someone blew too hard to put out the flame.
Interior design and furnishings also varied widely depending on the period and the circumstances. The furnishings of a modest cottage differed greatly from those of a middle-class home or a grand estate, as did the handiwork, knickknacks, ornamentation and embellishment. And we mustn't overlook the wall, ceiling, window and floor coverings, which also varied. Does the heroine walk across a cold wooden floor in her bare feet or on a plush carpet?
There was also the chore of bathing. Did the heroine stand at a wash stand that held a china pitcher and basin, sit in a japanned hip bath or immerse herself in a utilitarian zinc tub in the privacy of her bedchamber? If she was wealthy, she might soak in a porcelain-finished tub in its own bath room. And when she greeted the hero fresh from her weekly ablution, did he detect the aroma of lavender oil or perhaps the sweet scent of rosewater, or did he catch a trace of horseradish and buttermilk if she didn't rinse thoroughly after trying to eradicate freckles?
Odors are important. When our heroine settles in bed for the night, does she inhale the fragrance of freshly-laundered bedcoverings mingled with the aromatic bouquet of mint in a vase on the bedstand? Or is she forced to breathe in the musty odor of soiled bedding and damp feathers mixed with the pungent odor of coal oil and lard to rid the place of bed bugs? And does the air sifting through the sheers smell of an invigorating sea breeze of is it heavy with the stench of caustic lye or rotting hides at the tannery? Odors are especially important when we move into the realm of food and food preparation… the next area we cover.

Food and Preparation
The bland meaty odor rising from a New England pot simmering with cabbage, corned beef, carrots and potatoes will be vastly different from the aromas of onion, green pepper, tomato and red fish bubbling on a wood stove in Louisiana. And the scent of coriander—a spice popular in England in the eighteenth century—wafting from a crown roast of lamb would certainly add a touch of culinary authenticity. However, be subtle with descriptions of food so that what you're presenting doesn't come across as sounding like a recipe. Maybe, along with the cooking odors, the heroine might smell the pungent aroma of camphor placed in the larder to drive away the mice, or the soapy, steamy vapor of lye and potash in the copper clothes boilers on the stove. And don't forget the clang of iron lids on pots.
Obviously our historical characters won't go to the grocery and buy canned foods (until after 1804), nor will they have fresh fruit flown in from Hawaii. For our characters to eat fresh food we must work around the season of the year and include only food that was available in the part of the world where the story is set. Food was preserved by pickling, drying, salting, curing, and in more modern times, keeping it in an ice-box, which was chilled with ice purchased from an ice company. Huge blocks of ice, cut from lakes in the United States during the winter were shipped to India packed in sawdust.
Foods and preparations vary from culture to culture, country to country and region to region. Even picnics vary from period to period. A wicker basket packed for a summer rendezvous in Victorian times might contain such elegant delicacies as pheasant, game pies, pates, jellies and fine wines. When considering food we must also consider social class. The poor often purchased meals form itinerant street vendors whose trays and barrows offered such selections as eel pies, kidney puddings, mutton stews and an array of tarts and pastries. Someone from the working class might have a meal of bread, potatoes and soup at a soup-house, or liver and bacon and other more appetizing meals at a chop house. But for the wealthy, the array of food, and the extent of preparation knew no bounds. Often great importance was placed on the presentation of food, particularly in the Asian countries where some confections were even decorated with silver and gold foil.
As for hygiene… until well into the 1800s there was none. Dogs and flies alike enjoyed the scraps that speckled the kitchen floor, whether on the hard-packed mud floor of a sod house, the sunbaked brick of a plantation home, or the stone floor of a chateau. This is also where we can take a little artistic license. If we want a little reader sympathy for the heroine, we can put her to work in a hot, sultry soup house kitchen and leave her to deal with the dogs, flies and periodic rat that skitters in. But, if we want to focus on the romantic, we can simply omit those true-to-history touches and instead, focus on the delectable aromas emanating from the steaming bowl of stew she places before the hero.
As writers, we must constantly remind ourselves to include the five senses when writing our stories. Going through your final draft with this in mind, while looking for places to include one or more of the five senses, especially aromas, whether good or bad, can breathe more life into the story, as long as it's not overdone.

Dealing With the Weather
When it rained, the constant pummel of wheels turned dirt roads into quagmires. Mud stuck like glue to shoe soles and crept up leathers. When our hero slogged through it, his boots squelched. It made its way onto sidewalks to muddy the hem of our heroine's skirt and petticoat, which carried it into the house, trailed it across carpets and floors, and dragged it up stairs. Mud was also useful for pelting prisoners in stocks or assailing unpopular figures. Consequently, people of quality never walked in the streets unless absolutely necessary during bad weather. However, unless these aristocrats had tightly closed vehicles, then got wet and cold. So dress your characters appropriately for the cold or rainy seasons. But remember that you can use inclement weather to your advantage. Rain-soaked clothes cling and reveal. Droplets of rain gather on long eyelashes and pelt against lean, angular faces. And frigid, bone-chilled bodies can be briskly rubbed into heated submission.
Depending on the time period, women wore shawls, scarves and long fur boas, and they protected their legs with layers of skirts and petticoats and wrapped their heads and chins against damp cold. Both men and women wore hooded cloaks, capes, mantles or pelisses, and these protective garments were often interlined, padded or lined with fur for very cold weather. In winter, if the heroine stands in front of a wood stove or fireplace, she's apt to be cold on one side and hot on the other. Actually, with drafts gusting in around the hand-cut door and window frames and coming up between the cracks in floorboards, she's apt to be cold all winter. She can block some of the drafts with rags or paper, but most likely she'll wear layers of clothing.
But our characters had more to contend with during the cold season than just keeping warm. Coal fires gave off volumes of thick black smoke, and because stoves and fireplaces were often inefficient, even the best houses became dusted with soot. In addition, sulfur from the smoke blackened silver. For this reason the wealthy burned wood, though many could only afford it in their bedchambers. Consequently, people living in country cottages and manor homes, who had access to wood and dried leaves, suffered much less from the filth of the coal fire.
Then there were the problems associated with hot, dry weather. Turning carriage wheels pulverized unpaved roads into a powdery mixture of dirt and manure that billowed into the air and engulfed anyone on the road behind. The powdery dirt swept about in little dust devils, filtered into homes and settled on furniture. Imagine the hottest, most humid day you can remember. Now, imagine being bound in a tight corset and draped in layers of clothes and trying to keep cool by fanning with a hand fan. Such conditions would certainly encourage a heroine to loosen the fastenings at her throat—of which the hero would definitely take note. He, of course, would be tempted to remove his shirt, revealing a sinewy chest glistening with perspiration.
What I'm trying to point out is that we can use our research material to heighten sensuality, while at the same time to bring the story to life. And excellent book that really tells it as it was is Otto Bettman's, The Good Old Days; They Were Terrible! Which is available on Amazon.com.

Manner of Speech
I heard of an instance where a line editor changed the dialog in the galleys of a medieval romance to read like a contemporary. The author was flabbergasted. The story had completely lost its medieval tone. Fortunately, this writer had enough clout to get the dialog changed back to the way she'd written it, which was with the judicious placement of a few 'tis's and t'woulds. Unfortunately, some editors insist that dialog be framed for the contemporary reader, even if the story is set far back in time. But there can be a happy medium. We shouldn't force our readers to decipher the English of Chaucer, but with careful selection of words and phrases, we can give a feel for the antiquated speech without bogging our readers down in a lot of arcane jargon.
Knowing that readers of romance are a pretty savvy bunch, I go to great lengths to make sure that every word my characters utter was in use during the period. It's surprising how many words we assume go way back are relatively new. For example, boardwalk didn't come into use until 1872. Before that time it was either a sidewalk, or a board walk—two words. And whereas someone could be hotheaded clear back to 1641, he couldn't be a hothead until 1884. And cowboys didn't make their getaways until after 1890. But if you want to make sure your characters don't utter words that didn't exist during the time span of your story, you can check them in the Webster's Ninth new Collegiate Dictionary and the Oxford English Dictionary, both of which include the approximate date when a word was first used. But keep in mind that words might have been bantered about several years before evidence of their use was found and this recorded in our vocabulary.
For example, the word shirtwaister as a dress appeared in fashion catalogs before 1863, but Webster's Ninth does not find usage until 1879. Because I knew from my research that the word was in use during the time of my story, I included it in Come Be My Love, which is set sixteen years before the usage date in Webster's Ninth. However, I armed myself against readers pointing out that the word was not yet in use by letting my heroine be the first to use the word and introduce the garment.
If you plan to focus on a particular time and/or place—for example Australia or the Old West, or perhaps England during the Medieval, Regency or Victorian periods—you might want to compile your own glossary of slang, phrases and clichés of the time. Whenever possible, record the date that the word was first used. Many of these words, however, will be dated. To compile the glossary glean dialog books and dictionaries, which can be obtained through Inter-Library Loan. Select words you feel your characters would use, ones that aren't too obscure. The idea is to imbue your dialog with snatches of Aussie or pioneer west or outdated British, without confusing readers with obscure words. However, when you do use unfamiliar or obsolete words, use them in ways that will allow readers to easily interpret their meaning.

Including Actual Persons from History
It's really fun to include historical figures in a story and have your characters interact with them, but there must be a reason for doing it. Simply having your hero or heroine meet Abraham Lincoln means nothing, unless the meeting affects the plot and serves to move the story forward.
In Come Be My Love, I included a flamboyant newspaper editor named Amor de Cosmos, who lived in Victoria at the time of my story. I came across him during my research and found him to be so colorful I wanted to include him in the story. So, in developing the plot, I made certain he was an integral part of the story. Not only was he a political enemy of my hero, which made him an ally to my heroine, but he served to bring out the maverick, nonconformist side of my hero and portray him as the rugged territorial governor he was, while also being a wedge between my hero and heroine.
But beware when putting words in the mouths of the risen dead. Unless you've done quite a bit of research, the words you put in the person's mouth won't ring true to readers who know better. I suggest reading an autobiography if available, or other writings by, or about, the person in order to get a feeling for how he or she might have spoken.

Common Pitfalls to Avoid
One major pitfall when writing the historical romance is the inclusion of devices or innovations that had not been invented or developed. For example, inkstands weren't in use until 1773; inkwells until 1875. And if your hero uses a telephone in the early 1800s, make sure he's sounding a fog horn. The telephone as we know it wasn't in common use until the 1880s. However, you can justify the use of certain inventions before their time if your character is ingenious and has made a similar device or invention. But be sure the reader understands what you have done.
Also beware of using works of fiction for facts. More than one well-known author has referred to women's drawers as bloomers. Not only had the bloomer costume not been introduced at the time these stories took place, but bloomers were never undergarments until very recent times, but rather, baggy trousers that were worn over the pantalettes or drawers. Another best-selling author had one of her characters gored by a polled bull, polled meaning hornless. And in another story, her hero, a beekeeper, fed saltwater instead of sugar water to his bees, which would kill the bees.
Another trap, especially for beginning writers, is to include every tidbit of research uncovered. Readers don't read to learn history. They read for enjoyment. What we're trying to do is fuse fact with our creative imaginations by locating our stories in a specific time in history, then bringing our characters to life with a sufficient amount of historical detail and trappings to make the reader feel that she has been captured in a time warp.
Other pitfalls are waiting out there for us, but we can't allow ourselves to become paranoid worrying about them. We're not historians devoting our lives to the study of the period in which our stories are set. We're writers of mass market books. But we should at least try to minimize errors by taking a reasonable amount of time to check reference sources. A safe rule to follow is: When in doubt, leave it out. But if it's an integral part of the plot, look it up.

Sources of Research Material
I divide these into two categories: Primary and secondary sources. Primary sources include anything generated firsthand by people who lived at the time of the story, such as journals, diaries and auto biographies; fashion and household catalogs; photos, newspapers, paintings and etchings; city directories, weather almanacs and period costumes, to name a few. But even with these we must be wary. Many old writings were exaggerated, embellished, over-written for effect, and peppered with questionable facts. Until recent years, people didn't have access to the volumes of research material we have today.
Secondary sources include anything derived or complied from primary sources. These include biographies written by scholars and historians about people who lived at the time. Though scholarly works, we're still putting our faith in authors who could be passing on misinformation.
You may also find contradiction and inconsistencies between sources. When this happens, if you can't find another source. When this happens, if you can't find another source to substantiate the fact in question, you must make an informed guess based on what you judge to be the best information available. This is where we, as authors, might pass on inaccurate information already in print. And, if we choose wrong, we can be certain some knowledgeable reader out there will point it out to us.
As for license to deviate from history, some writers, mostly historians and purists, are strictly against it. However, we're not writing history, we're writing popular fiction, and sometimes we must alter history to accommodate our plots. I feel it's okay, as long as we inform the reader in an Author's note about what we've done. Otherwise, many readers will point out a perceived error.
Research is fun and it's amazing how a few facts uncovered can add twists and turns in a plot. But beware of continuing research beyond its effectiveness. Sometimes extensive research is actually a means of avoiding the process of writing. Unless you are an inveterate history buff, you must eventually put aside your copious notes, throw your hero and heroine into the romantic arena and let them battle their way through the story to a happy ending.
And finally, keep in mind that when you're writing the historical romance, your goal is to write a story about believable characters whose motivations are intensely personal and whose individual lives are significant enough to make the reader care. If readers care about our characters and their goals, out stories have succeeded.


WEAVING IN STORY THREADS
by Patricia Watters

AVOIDING THE EPISODIC TRAP
After selling my first novel many years ago, and while waiting for the revision letter from my editor, I speculated about what revisions might be required and wondered (naïve neophyte that I was) what my editor could possibly want changed. I felt certain the story was so well-crafted that to make any changes would undermine the integrity of my plot. How wrong I was! I received my revision letter, and that's when I learned about story threads. To say that my story was not exactly well-crafted is the understatement of all times. But I did manage to dissect the story, change the series of unrelated scenes into workable story threads, introduce these threads early in the story, then weave them together in the most intricate and complicated rewrite I hope I will never have to repeat. But it secured my contract with Harlequin Superromance, and what I learned from the process—the significance of weaving in story threads—was invaluable.

Episodes versus Ongoing Conflicts
Beginning writers, in an attempt to keep the conflict going, often fall into what I call the episodic trap. A conflict is introduced, it builds to a dramatic climax, and in short order, maybe within the same scene, the conflict is resolved. But the story is far from over. There are still a few hundred pages yet to fill. What to do next?
The logical thing, from the viewpoint of a novice writer who understands the importance of keeping conflict going, yet faces the reality of generating thousands of words to fill all those blank pages, is to introduce another conflict, have it build to a dramatic climax, and resolve it. This takes up some of the pages. But not enough.
So the writer introduces yet another conflict, which is resolved shortly… and so forth, and so on, until the story has reached the required number of pages when the hero and heroine can stop fighting and declare their undying love. And the writer can proudly proclaim that she has completed a full-length novel that is loaded with conflict.
The problem is, the plot is not defined. What the writer has created are a series of unconnected episodes—or at best, tenuously connected ones—that are, in fact, contrivances to keep the hero and heroine apart for the duration of the story. Instead, there should be throughout the story, a gradually increasing level of tension which is caused by ongoing conflicts. These ongoing conflicts should constantly cross, impede and contradict, while also weaving through the story in a way that makes a major conflict—the climax—inevitable.

Introduce Story Threads Early
Story threads should be introduced early, then woven through the story and, one by one, resolved in the later chapters. Weaving story threads also means not telling too much too soon. Elements of each subplot should be arranged into a logical sequence, and these elements interjected into the flow of the story over its entire course, while also being interwoven in a way that will achieve a graduated dramatic complication.
Now, I'll try to demonstrate this principle. I'll start with an episodic trap story then explain how to change the series of unrelated episodes into story threads that will wind their ways through the plot.
For example, consider a heroine who has a quest to obtain something. The opening of the story briefly gives her background and establishes the motivation underlying her quest then dramatizes her first steps toward obtaining her goal.
Things are going fine, and she's well along toward achieving that goal, when up pops the hero to interfere. He lets her know that he wants the same goal. First conflict. So far, the pacing of the story is okay.
For a while, the hero and heroine seesaw between who's making the most progress toward reaching the goal, and they are also becoming attracted to each other, even though they're on opposite sides. Since the obvious solution is for them to get married, and thereby achieve the goal together, something must happen to keep them apart for another 60,000 plus words. So, up pops the villain.
He comes out of nowhere, and lets the hero and heroine know that he wants the goal and intends to get it. So, the hero and heroine band together, dispense with the villain, and are back on track. However, their mutual effort to foil the villain brought them closer together when we're trying to keep them apart. By now we're just about up to the first love scene, and with no obstacles in their path, it means time for commitment. When all of a sudden, the heroine lets the hero (and the readers) know that she has no intention of marrying, and therefore sex is out. The hero, on the other hand, is looking for a wife (we now learn), but one who will be a good mother for his daughter.
His daughter?
Out of the closet pops the daughter. The hero has been keeping her out of the picture until he's had a chance to assess the heroine and determine if she has the qualities he wants in a wife, which, of course, she has. Unfortunately his daughter wants nothing to do with the heroine, which is okay because the heroine has no intention of marrying in the first place. But the heroine manages to win the daughter over in a chapter or two, and all that's left is the fact that the heroine doesn't intend to marry but with no real reason. So, while she's contemplating whether or not to marry the hero, her ailing father arrives unexpectedly, and we learn that they have been estranged for several years. No one knew this before (including the readers) because the heroine hadn't wanted to talk about it.
Suddenly, the heroine's all-consuming goal has shifted. Now, she feels a desperate need to reunite with her father before it's too late. But her father knew the hero in the past and hates him, so the heroine must choose between the hero and her father. So, for the moment, she chooses her father. And the hero must wait for her response to his proposal. Now we have all kinds of silly conflicts which will take us to the end of the story. But these conflicts are ineffective because there has been no buildup leading to them, no characters brooding over them, no anticipation or apprehension about what will happen when they converge or intersect, and therefore no tension.

Defining Subplots and Weaving Them Together
Now, let's take these story elements, delineate them as subplots, and see how they might be worked through the story as story threads.
The first story thread will be the heroine's quest to obtain her goal. The second thread will be the hero's quest to stop her from getting the goal because he wants it. So now we have the hero and heroine in opposition from the start. For one to win, the other must lose. If the hero and heroine have different intentions at the outset of the story, that makes drama and tension. These story threads will constitute the main external conflict between the hero and heroine, and will become two of several threads weaving through the story.
Think of these threads as a series of thrusts and counterthrusts. The heroine struggles toward the goal, and the hero stops her and gains ground for himself. Then she stops him and gains ground for herself, etc., until one of them quits, shifts goals or joins the other.
Another story thread is the villain, who intends to stop both the hero and heroine from reaching the goal because he wants it for himself. The villain must be introduced in the opening chapters. It can be done subtly, so the readers don't know immediately that he's the villain, or the writer might speak from his point of view and let readers know from the start that he intends to undermine the hero and heroine, possibly in a prolog. Whatever means is chosen to reveal the intention of the villain, or the mischief he performs, it must be done early in the story.
So, for the purposes of this terrible plot, we'll say that the villain has formulated a plan that includes sabotage. As the villain interacts with the hero and heroine, or with other characters in the story, we should see his plan unfolding and building toward a dire climax. It isn't until the climax of the external conflict between the hero and heroine that the villain will get his just reward and that story thread will be concluded. The gradual unfolding of the villain's plan is a story thread that will weave among the others.

Introducing Subplots
Since this is to be a novel of 75,000 words, there must be more subplots, which means more story threads. So we'll introduce the unresolved conflict between the heroine and her father, who is also opposed to the hero. Perhaps the hero is the son of the man who ruined the heroine's father financially. Maybe only the heroine's father knows this and has never told his daughter and wants to keep it from her. Or maybe the hero knows and wonders when the heroine's father will learn who he is. Whatever the cause, a scene dramatizing the estrangement between the heroine and her father should be included early in the story. From this point on, each scene with the heroine and her father, and the hero and her father, should show their relationships at first in conflict, then gradually growing and changing, until by the end of the story they are all fully reconciled. The process of reconciliation or accommodation between father and daughter, and/or the hero and the heroine's father, becomes another of the threads in the fabric of the story.
We also have the problem of the hero's daughter who wants nothing to do with the heroine. Early in the story it might be dramatized that the daughter doesn't want any woman in her father's life, and for that reason, complicates the relationship between the hero and heroine because she refuses to have anything to do with the heroine. Again, through the course of the story, we see the daughter gradually growing to accept a woman in her father's life, the woman she ultimately will come to love and want as her mother. This thread serves to strain the relationship between the hero and heroine.
The All-important Internal Conflict
But the most important story thread of all, one that must be included in every romance, is the internal conflict between the hero and heroine… the reason why he and/or she can't commit to marriage throughout the entire course of the story.
In the opening, we might establish two threads: the hero won't commit because he's been burned in the past when his wife walked out on him, or his wife was the love of his life and died, and he won't go through loving and losing again, and the heroine won't commit because she doesn't trust men because of her strained relationship with her father and the fact that he abandoned her and her mother when she was a child, and only turned up in her life when he was old and ill and needing her. These story threads will build towards the first love scene, and the physical love they share will complicate the relationship because of the growing realization that their lives are becoming inextricably entwined, which neither want.
In each scene with the hero and heroine we must see the attraction building in a natural, logical way. They must think about each other, and react and respond to each other, even though each may oppose the other's quest. Before the end of the story one of the internal conflicts might be resolved—one character is ready to make a commitment—but the other holds out until the end, and this is the last story thread to be resolved, opening the way for commitment.
Can you see, through the introduction of story threads and their gradual lacing into a matrix of conflict, how tension begins to build in the reader's mind? The reader can see the pattern of the threads growing clearer as the story progresses and wonders what will happen when they come together.
To summarize: introduce subplots early in the story then reveal elements of these subplots, gradually building dramatic tension. But be sure not to lose sight of your threads during the course of the story—forget that the villain is trying to undermine the hero and heroine or forget that the daughter or father exist. The threads must constantly clash while building toward that sensational climax that will set the stage for the resolution where, one-by-one, each subplot will be resolved, leaving the final, and most important story thread to the last—the promise of commitment.

ENTWINING THE THREADS OF A SERIES
Avoiding the Episodic Trap, touched on the importance of incorporating story threads early on, in the form of subplots, then weaving them through the course of the story to a dramatic climax after which, one-by-one, the threads are unraveled and all the subplots resolved except for the last and most important subplot, the inner conflict or conflicts of the hero or heroine, which is the true reason that kept them apart and unable to make a commitment for the duration of the story. There is one main difference between the individual book and books in a series. Whereas subplots should still be introduced in the early books, a series can be episodic in that Book 2 of the series can pick up where Book 1 left off, both timewise and plotwise, like an ongoing story.
When writing the series, not only must we think in terms of sub-plots as story threads in each new book, but we need to connect the books in the series with long-term story threads—sub-plots that continue through the entire series—as well as including former heroes, heroines who become secondary characters in subsequent books, but only if they serve to complicate the relationship between the hero and heroine, and move the plot forward. I've read series in which the hero and heroine of a previous book are paraded in to show readers that they are still happily married, but they serve no purpose in the book.
In my Dancing Moon Ranch Series, truths are withheld in the first book, and well-meaning lies continue through the first three books of the series to protect others from something they believe will harm them emotionally. So the overall theme of the Dancing Moon Ranch series is Righteous Lies, which is the title of the first book, and the title of the first trilogy in the series is Living With Lies. So the sub-plot running through the first three books is the truth withheld, which becomes the righteous lies, and either the hero or heroine of each subsequent book is living with lies. The thread running through the second trilogy in the series, which is entitled, The Lies Uncovered, is when the lies of the first book begin to surface in the next generation (the grown-up children of the first trilogy) and the consequences that are a result.
With six sons and a daughter, other threads in the series are sibling rivalry, the dynamics of which change as we move from hero to hero. But still, the ramifications of the lies of the first trilogy continue through the last book in the second trilogy, in which the son most affected by the original lie, who'd been away from the family for four years, returns and finally comes to terms with things.


All books are available in ebook and paperback. You can access Amazon by clicking here