THE DANCING MOON RANCH FAMILY ALBUM...

Now available on Amazon. The Dancing Moon Ranch Series is illustrated with almost 600 full-color photographs of the ranch and all the characters in the 13-book series. You'll also see what it was like during the "missing years" when the children in Books 1-3 (the future heroes and heroines) were growing up on the ranch. Below is a sampling of the pages from the album, but there's much more. Download the 110-page Family Album to your eReader and have the images accessible as you read the stories, or purchase the paperback edition and have it on hand while you read the series.
To purchase the eReader edition from Amazon for $2.99 click here.
To purchase the paperback edition from Amazon for $15.15 click here.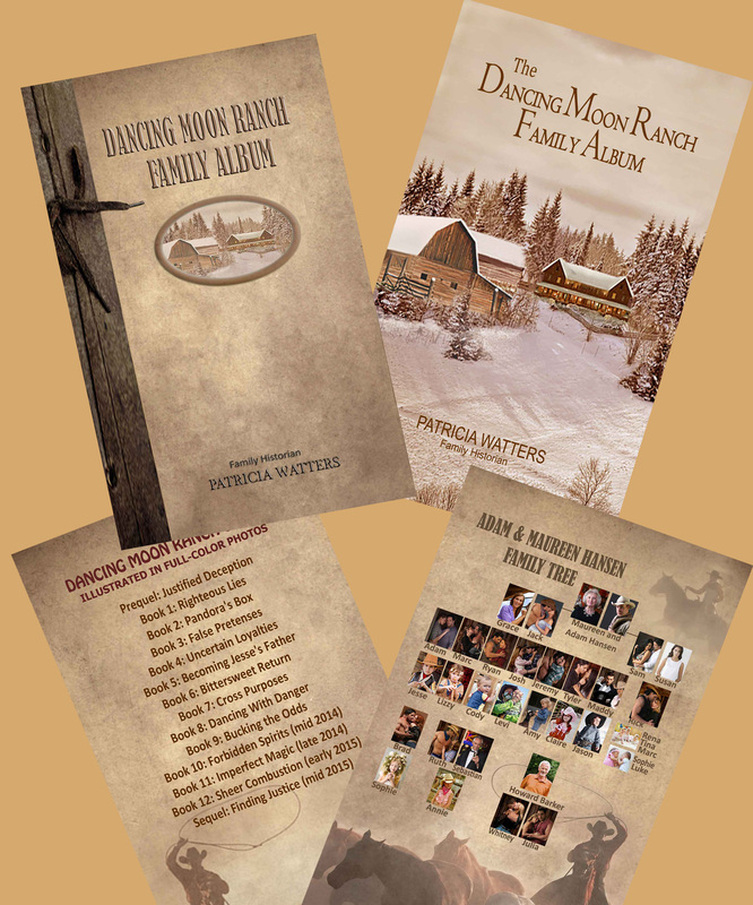 ---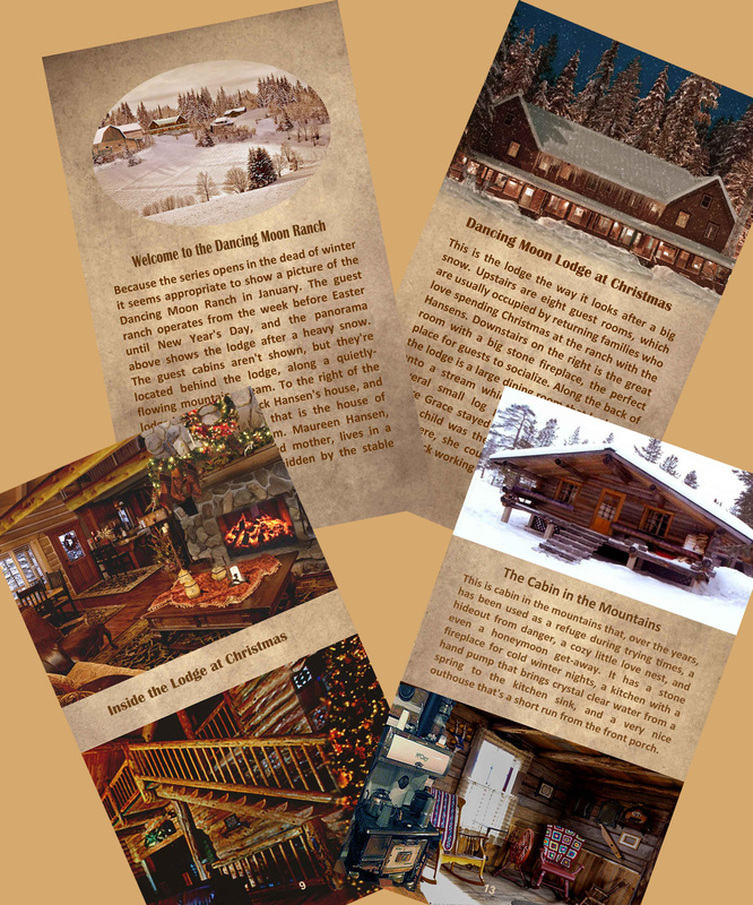 ---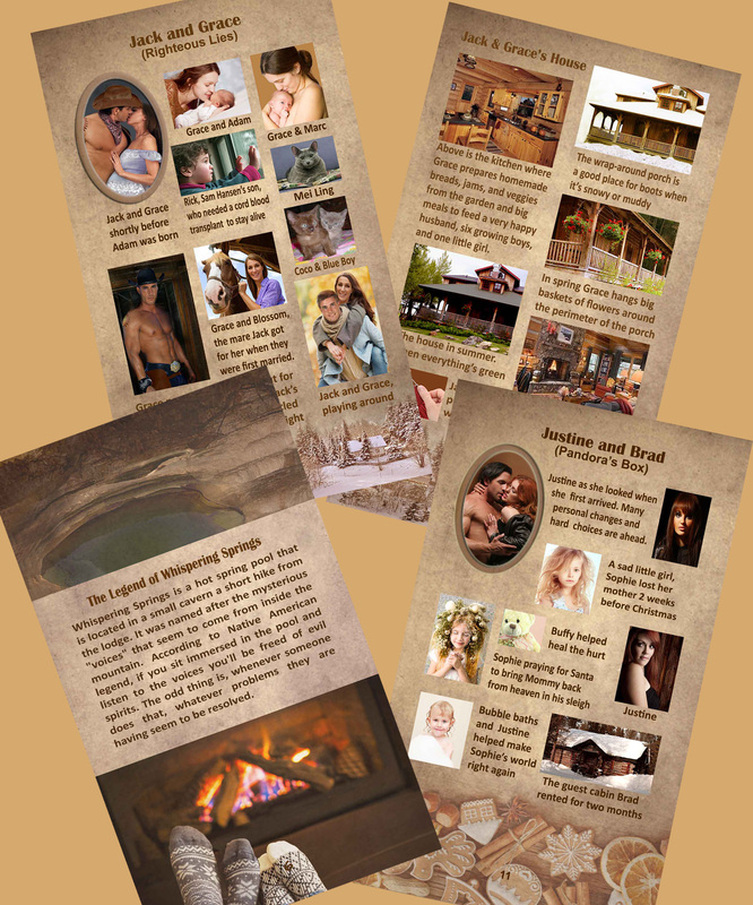 ---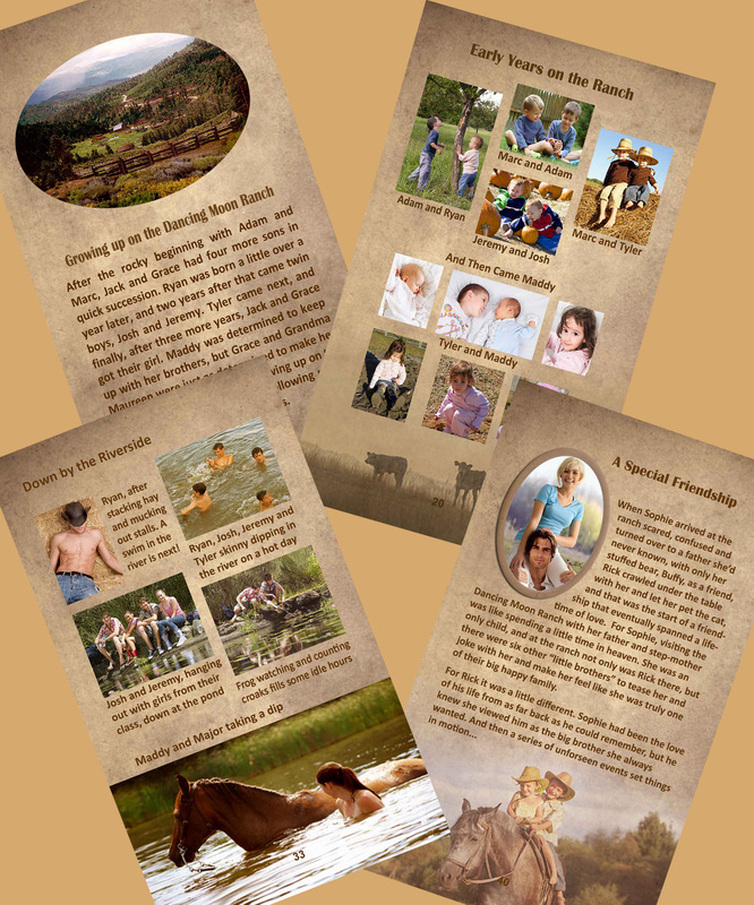 ---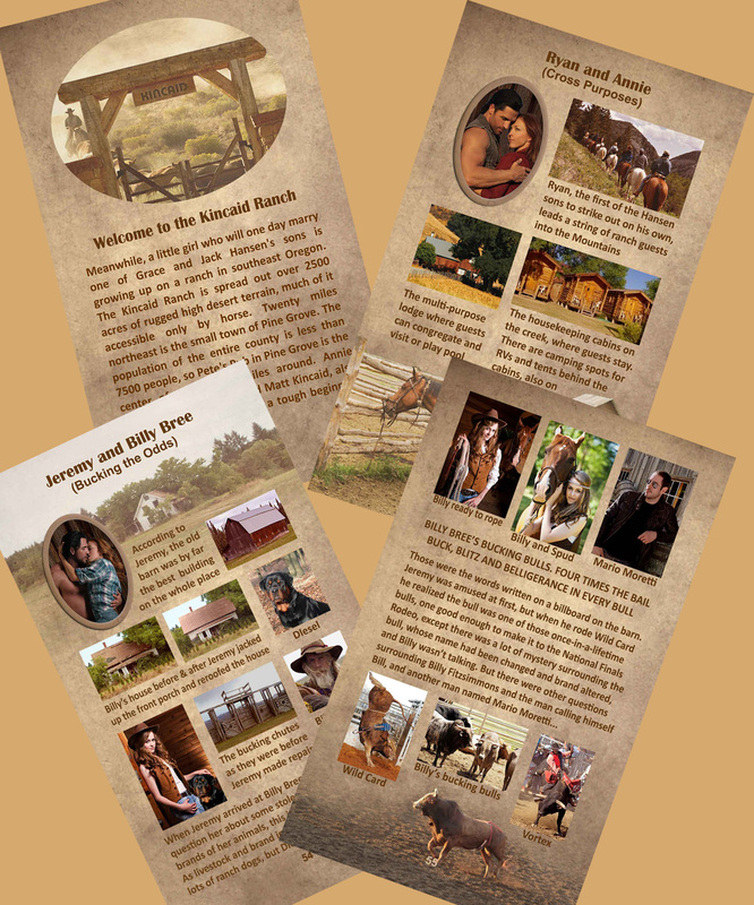 ---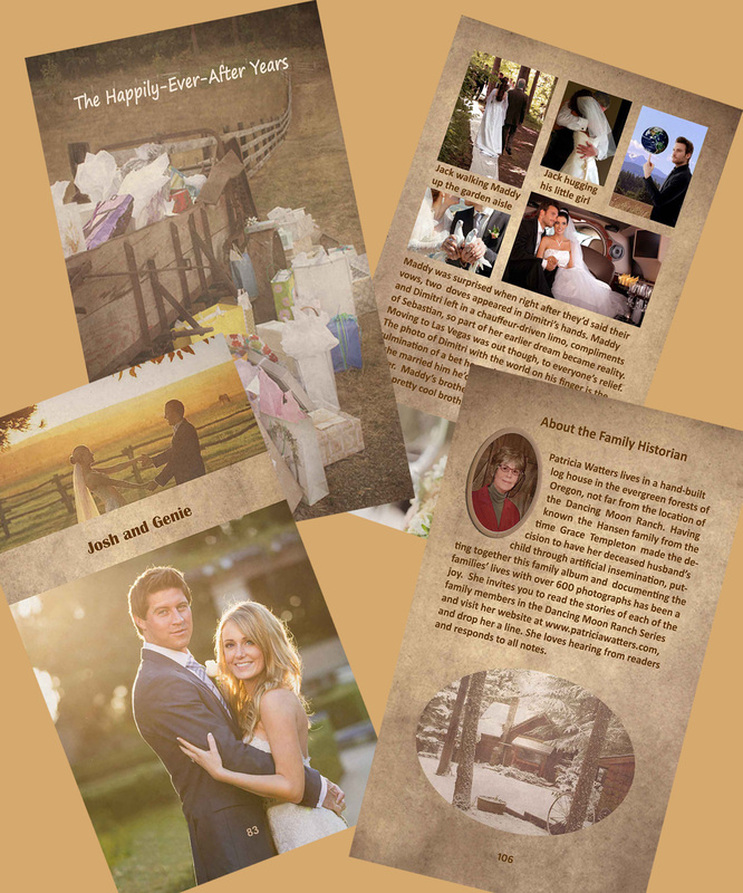 ---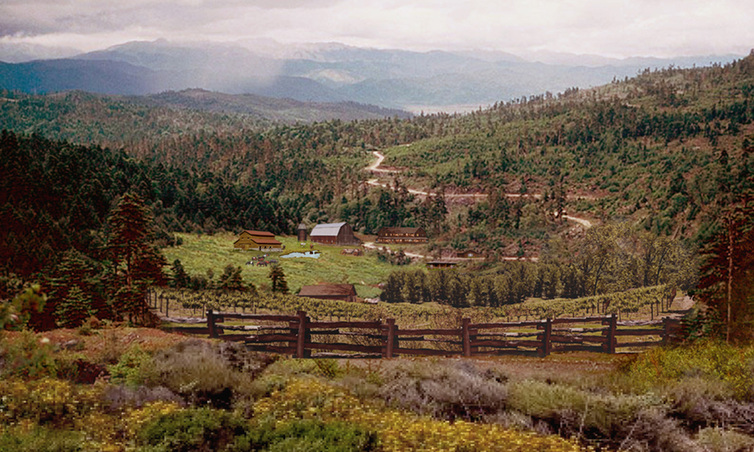 ---