That's me on the far left above, wearing the beanie. I was dressed in my "traveling suit" with new black Patent-leathers. My family was about to catch the Panama Limited streamliner to go to Evanston, Illinois, where we'd spend a year while my father was going through analysis in preparation for becoming a psychoanalyst. The best part about this is that, with the advent of self-publishing, we can put together memoirs filled with old photos and include stories that have been passed down from our elders. It doesn't matter how many photos we include. The cost is determined by page count.
AROUND THE BELT turned out to be over 500 pages with 1000+ photos.

In the process of researching my ancestors for AROUND THE BELT, I learned that I am an authentic Cajun, having descended from Joseph Broussard dit Beausoleil, an Acadian freedom fighter who led 240 French Acadian exiles from Nova Scotia to Louisiana, in 1765. He also arranged for each family to be given land grants and cattle to start vacheries, or cattle ranches, which gave me an idea for a new contemporary cowboy series called, Cajun Cowboys, which will feature the six Broussard brothers whose ranch is located in southwest Louisiana.

Because I grew up in New Orleans, I wanted the title of my memoir to be symbolic of the city, and what came to mind was my excitement on "riding around the belt" on the street car when I was growing up. The back cover blurb will give you an idea what my memoir is about, and what you can do with your own memoir if you decide to pursue this enjoyable adventure into your past.

AROUND THE BELT is available in paperback on Amazon by clicking here.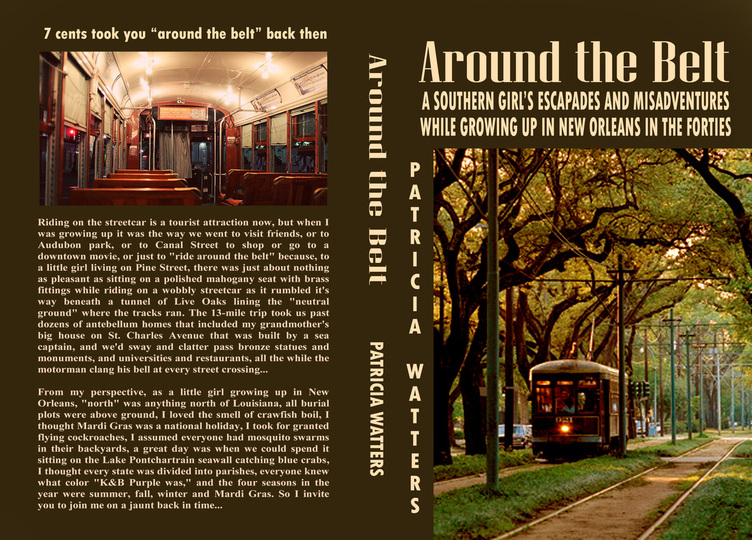 Also available is the hardcover edition, which comes with a wrap-around dustcover. It can be purchased directly from Lulu Publishing by clicking here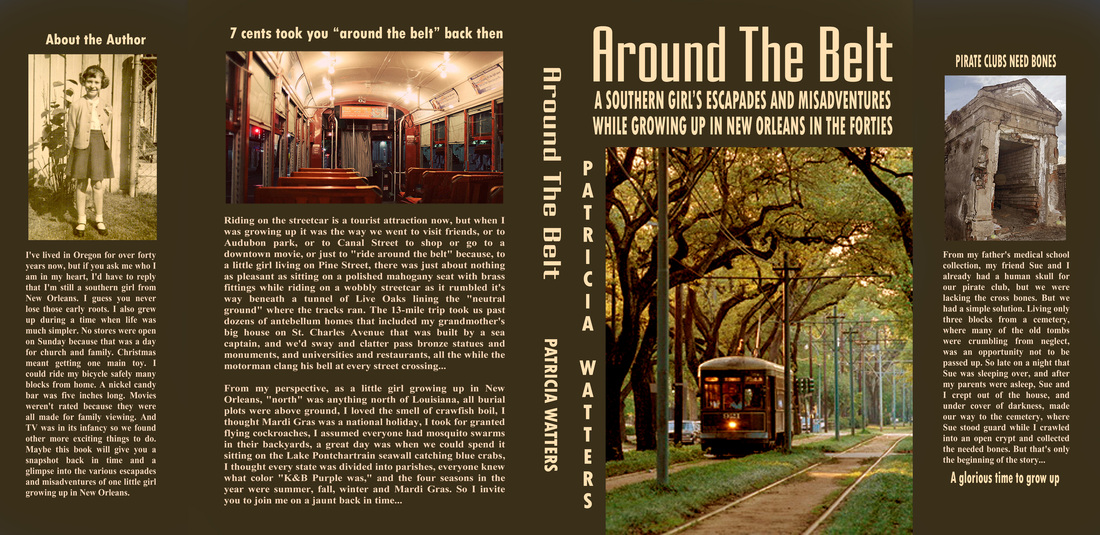 Back cover image and blurb...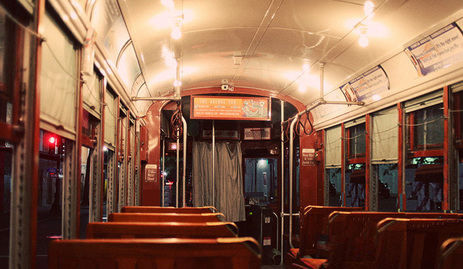 Riding on the streetcar is a tourist attraction now, but when I was growing up in New Orleans it was the way we went to visit friends, or to Audubon Park, or to Canal Street to shop or go to a downtown movie, or just to "ride around the belt" because, to a little girl living on Pine Street, there was just about nothing as pleasant as sitting on a polished mahogany seat with brass fittings while riding on a wobbly streetcar as it rumbled beneath a tunnel of live oaks lining the "neutral ground" where the tracks ran. The 13-mile trip took us past dozens of antebellum homes that included my grandmother's big house on St. Charles Avenue that was built by a sea captain, and we'd sway and clatter past bronze statues and monuments, and universities and restaurants, all the while the motorman was clanging his bell at every street crossing.

From my perspective, as a little girl growing up in New Orleans, "north" was anything north of Louisiana, all burial plots were above ground, I loved the smell of crayfish boil, I thought Mardi Gras was a national holiday, I took for granted flying cock roaches, I assumed everyone had mosquito swarms in their backyards, a great day was when we could spend it sitting on the lake Pontchartrain seawall catching blue crabs, I thought every state was divided into parishes, everyone knew what color K&B Purple was, and the four seasons in the year were summer, fall, winter and Mardi Gras. So I invite you to join me in a jaunt back in time.
---
The title page...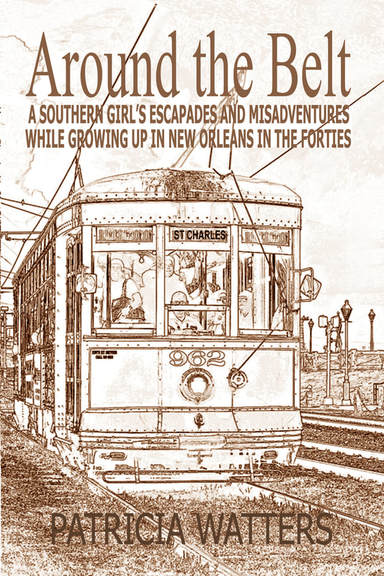 The title page gives readers a visual of what the book's about. The way I figure, long after I'm gone my descendants, who'll probably know little about any of their ancestors more than a couple of generations back, will learn what it was like way back in the early part of the 21st century because of an old tattered book great-great-great grandma Watters wrote, which had been passed down through the family. Besides that, writing a memoir is fun. It triggers lots of fond, and maybe a few not-so-fond memories, but we can pick and choose what to include. For me, growing up in New Orleans in the 1940s and 50s was an adventure so my memories are good ones. So, the first thing is to start jotting down those memories from as far back as you can remember, and before you know it, more memories will start coming.

---
Gather the old photos...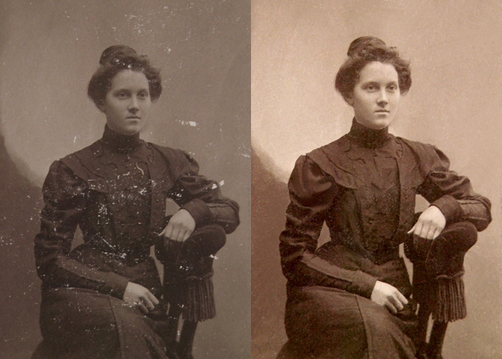 This is my grandmother, who died before I was born, but now she'll live on in my book as it's passed down to future generations. Adobe Photoshop can do miracles with old faded and mildewed photos so don't throw any photos away. In the process of researching this woman who I'd never met, and who I rarely heard anything about, I learned that she was a crack shot with a pistol, and once when she saw a man beating a team of mules in an effort to get them to pull an over-loaded wagon, she told the man to either unload the wagon or unhitch the mules. When he ignored her, she shot a peach off a tree limb above him and it had barely hit the ground before the man started offloading some of his cargo. These are the kinds of stories you can include in your memoirs that add a little family history in a more interesting way.
---
This is my father, the psychoanalyst...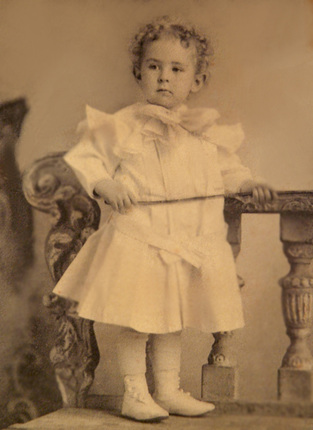 My father looks to be around two years old here, and about to give his first lecture. In later years he was invited to lecture all over the world to varied groups on subjects ranging from the latest in psychiatry and psychoanalysis to ancient healing rites. He loved having a captive audience and could talk at length on many subjects. He was also the son of a horse-and-buggy country doctor. I found a quote by my grandfather, in an article about him, that fit right in... "It is hard for modern people to know how raw and brutal life could be in the country. The razor and knife were standard pocket items with field hands, and on Saturday nights they drank and often fought with their weapons. I spent most Saturday nights cleaning and stitching knife and razor wounds. Sometimes my young son came with me and we would be busy till daylight on Sunday. But one trick the country doctor used was not taught in medical school. This was the method for staring down the worst dog in the pack when you came to a farmer's cabin. Try it some time--catch a dog's eye and stare at him. A dog can't bite when you've got him that way."

But there are dozens more photos and dozens more stories, but I won't go on with them here, but only try to give a sampling of what can be done through Createspace, Microsoft Word, old photos, and interviewing elder members of the family before they leave us. Including photos in your memoirs is as simple as clicking on a Word icon, double clicking the photo you have on file on your computer, sizing the image by dragging it by the corner, and saving the file.
---
And then something amazing and unexpected happened...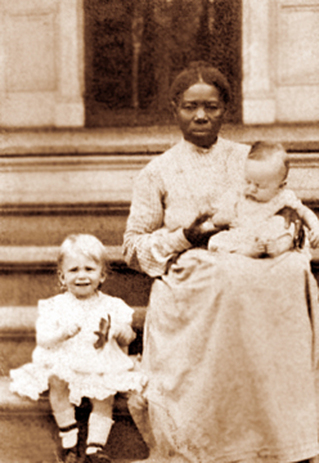 When I was growing up, stories were passed on to me by my grandmother, who lived to be almost 105. One story was about a servant in the family, named Katherine (Kate) Curtis, who was born in 1844 and lived to be 104. Kate was a slave on my great-grandfather's plantation in Louisiana. She was also nursemaid to both my grandmother and mother, and godmother to my uncle. My mother is sitting beside Kate in the photo, and my uncle is on her lap. I own a buffet that was given to Kate by my great-grandfather when Kate married. The way my family acquired the buffet was, after Kate passed away, my mother went to visit her daughter, Nanee, and noticed the buffet being used as a hen house. My mother offered to buy the buffet, and a couple of weeks later, Nanee called and said she'd tied a rope to the cow and dragged the buffet up to the road so it could be picked up. Needless to say, it wasn't in very good condition by then, but my mother sent it out for restoration, and I have it now. But that's only the beginning of the story. While on a genealogical website trying to get information about that particular great-grandfather, I discovered that a woman was also trying to get information on him because several of her relatives, including her great-grandfather, had been slaves on his plantation. Phebe Archon Hayes and I immediately started a correspondence, and I learned that Kate Curtis was Phebe's great-aunt and the sister of Phebe's great-grandfather. Not only that, but Phebe had a photo of the cow that Nanee used to haul the buffet to the road. Nanee had the cow for years and used her like a mule.
---
Nanee and the cow that dragged the buffet...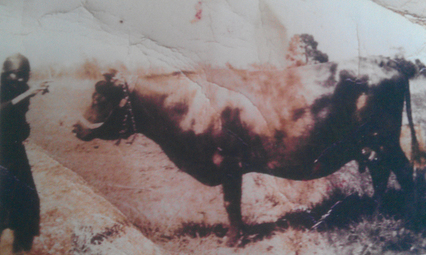 Phebe and I started comparing notes and tracing our relatives back, and to our amazement, we learned that Phebe's ancestors descended with my ancestors from as far back as the late 1700s. So now, Phebe and I are writing a book together, tracing our ancestors back, even including sales records of the passing of hands of slaves from family to family, ultimately ending up on Belle Place Plantation on Bayou Teche, not far from St. Martinville, Louisiana. Phebe came to visit and we're excited to be doing this together. So, it's amazing what can come out of research into family lore. So, here's the cover and title page of our book:
---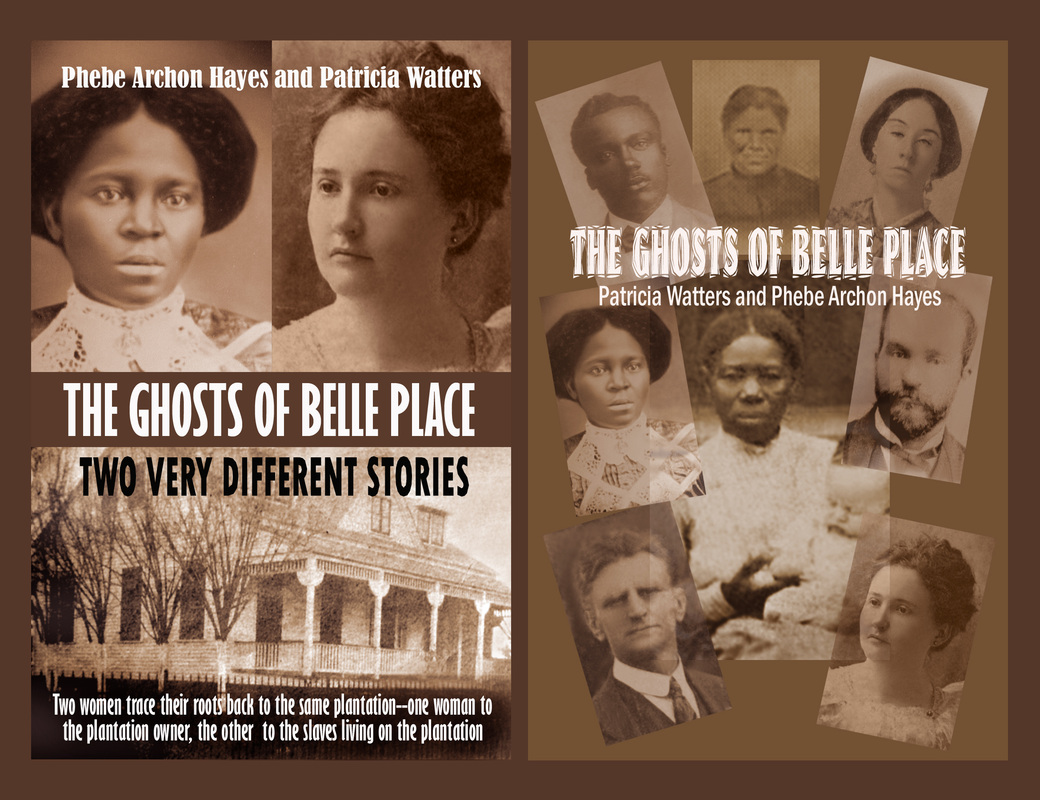 On the title page to the right above, are my grandfather and grandmother on the bottom, my grandmother's parents on the far right (middle and top), Phebe's great-grandmother top middle, her son, (Phebe's great-grandfather) top left, his wife middle left, and Kate in the middle. Kate was nursemaid to my grandmother (lower right) and godmother to my uncle, who she's holding. And that's one more interesting story. It seems that when the time came to baptize my uncle, the woman who was supposed to be godmother didn't show up. Kate was holding my uncle, so my Grandfather (bottom left) said to Kate, "Kate, you'll be godmother." According to my mother, Kate was a very devoted and much loved godmother. These are only a few of Phebe's ancestors who descended with my ancestors. It's been an interesting journey back in time. THE GHOSTS OF BELLE PLACE should be available sometime in 2015. Phebe has collected volumes of material from files in Louisiana, so somehow we'll have to get it all together in a coherent way.